Fortnite Just Teased Its Biggest Concert Event Ever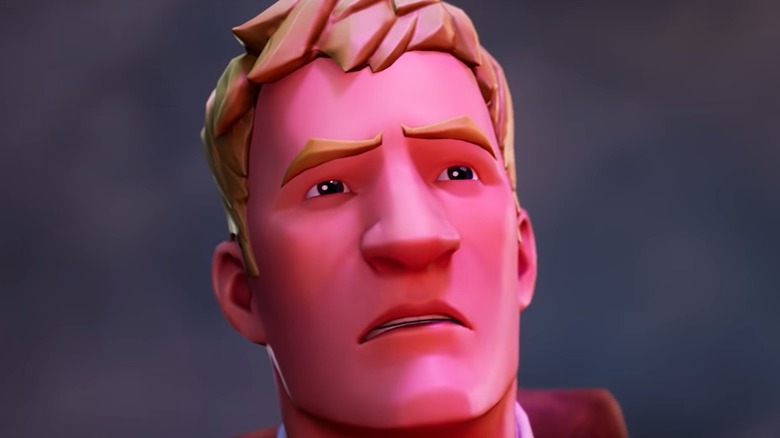 "Fortnite," the massively popular battle royale game, has been something of a pioneer when it comes to massive in-game concert events. Between a Marshmello show that drew 10 million viewers to an out-of-this-world Travis Scott concert that made the rapper into a giant, "Fortnite" has made it a point to blend music and gaming. Now, the game is teasing another upcoming concert that might just be the biggest event the game has hosted to date.
In a surprise blog post on July 29 from Epic Games, something known as the Rift Tour has been mysteriously announced. The event will take place from August 6 to August 8, and in-game quests have been added to the game that will offer special rewards for the duration of the event.
Besides that, there's not much information about what the Rift Tour itself even is — except for one little line in the official announcement: "From August 6-8, take a musical journey into magical new realities where 'Fortnite' and a record-breaking superstar collide."
People are guessing that the "record-breaking superstar" will be none other than Ariana Grande. In fact, the pop star has been rumored to come to the game for a few weeks now. According to a moderator from the subreddit r/FortniteLeaks, this concert may have already had a test launch behind the scenes. Here's what fans have been able to dig up concerning the next big "Fortnite" concert.
Fortnite leaks hint at Ariana Grande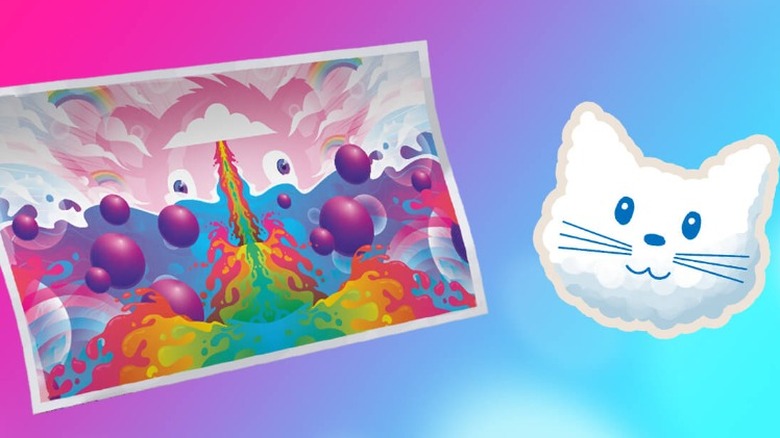 A popular "Fortnite" leaks Twitter account, @FNLeaksAndInfo, recently tweeted out four images that were found in the game's code that seem to point to Ariana Grande as well.
Three of the images seem to represent fairly iconic bits of Ariana Grande fandom, and "Fortnite" content creator JayKey has broken down the references on Twitter. 
The first image of a mallet may be referencing Ariana Grande's "God Is A Woman" music video, according to the content creator. In part of the video, Ariana Grande has a mallet. The second image is a pig's face, supposedly referencing Ariana Grande's pet pig, Piggy Smallz. The last image JayKey compares is a picture of a cloud raining rainbows, which could be a reference to Ariana Grande's hit song with Lady Gaga, "Rain on Me." The mysterious final image appears to be of a silhouetted character in front of a rainbow.
While fans comb through the leaked images, one Twitter user has a pretty fun idea for how Ariana Grande could pull off a show in the middle of the alien invasion theme going on in "Fortnite" right now: by having a concert on a UFO. This seems to tie directly into a theory posited by Eurogamer: that a UFO currently hovering above the game's map is actually counting down to the exact moment when the Ariana Grande concert will begin.
If an Ariana Grande concert isn't a reason to keep playing "Fortnite" in 2021, then what is?