We Finally Know When Black Panther Is Coming To Marvel's Avengers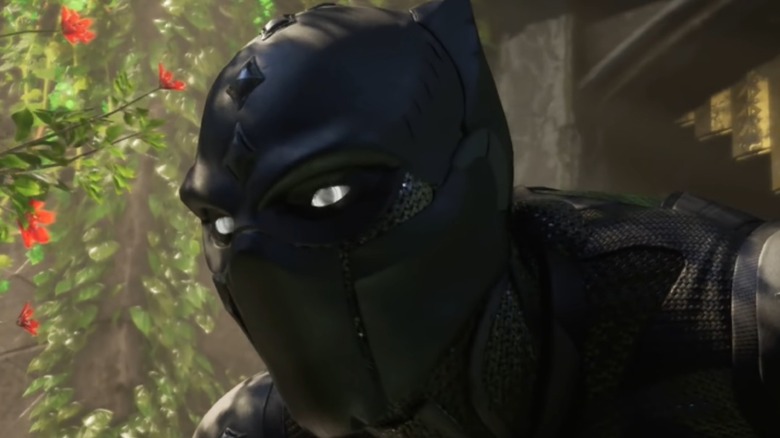 "Marvel's Avengers" fans have been waiting for Black Panther to hit the game for months, and Square Enix has finally released a date for the expansion. "Black Panther: War for Wakanda" will be released on August 17, starring a voice actor for Black Panther that fans may recognize.
The expansion will center on King T'Challa as he works to protect Wakanda while dealing with the aftermath of betrayal and "the resulting tragedy" of it, according to Square Enix. Black Panther's sister, Shuri, will also be in the game, although Square Enix says that T'Challa will have problems trusting even her. New areas in and surrounding Wakanda will also be added for players to explore, including jungles and the Royal Palace. 
In the world of gaming, a major explansion like this would typically be pretty pricey. However, "Black Panther: War for Wakanda" will be a free DLC for "Marvel's Anvengers" players to enjoy. Between new villains and new areas to explore, this expansion will be huge. The developers will also be holding a War Table livestream on August 16, which will give players more information and details on just what's coming with the expansion.
Square Enix initially delayed the announcement of the expansion after the death of Chadwick Boseman, who played Black Panther in the Marvel Cinematic Universe. The new DLC looks to be an exciting tribute to the character, particularly when you consider all of the other related events teased by Square Enix.
Avengers players are getting huge boosts with War for Wakanda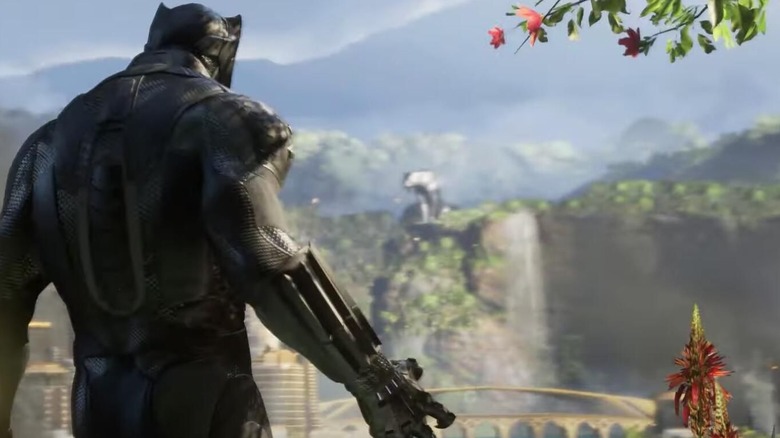 "Marvel's Avengers" may have bombed in sales, but this expansion pack could turn things around for the game. In fact, Square Enix is taking this DLC launch as an opportunity to grab new players and win back old ones.
Starting today, the full game will be free-to-play for PS4, PS5, Steam, and Stadia players until August 1. Additionally, players get a 400% experience point boost and 50% off items in the game's Marketplace. This is great for both newcomers and longtime fans of the game.
If people enjoy the game, then they can also purchase it at 40% off through the weekend. Plus, all progress and in-game items will carry over from the free-to-play window. If you're an Xbox gamer, Square Enix mentioned that another similar free-to-play event will be happening in the future.
Critics have praised the storyline of "Marvel's Avengers," and while the game's playerbase has fallen off the face of the earth in recent months, the new updates and game modes that are coming with "Black Panther: War for Wakanda" could help to improve things.