This One Ability Changes Halo Multiplayer Forever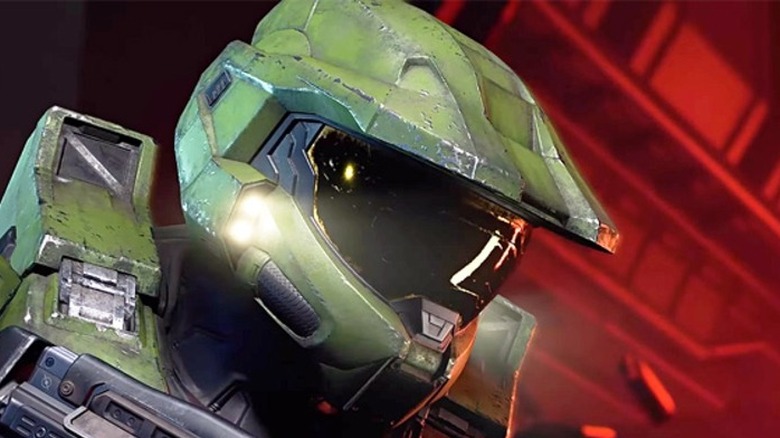 "Halo" multiplayer will never be the same again, thanks to one upcoming ability. For the first time ever, when "Halo Infinite" finally releases, players will be able to drop their unwanted weapons.
During a lengthy sneak peek at the technical preview for "Halo Infinite," 343 Industries revealed that players will be able to let go of their weapons without any fuss. Never again will you have to choose between sticking with a lackluster weapon and killing a teammate to swipe theirs. With the new drop weapon feature, gamers will be able to trade weapons as they please. The function is mapped directly to the Xbox's d-pad, making weapon dropping as simple as a button tap.
And that's not all. "Halo Infinite" allows for multiple key binding options, meaning weapon dropping and other functions can be mapped to whatever input you desire. Not only is this feature revolutionary for multiplayer play, but it's designed with player convenience in mind.
This is just the latest in a host of other great new features promised for "Halo Infinite," including highly anticipated cross-play capabilities. The only feature fans have asked for that definitely isn't coming to the game a battle royale mode, despite persistent rumors.
Here's what 343 Industries had to say about the exciting new weapon drop option.
Halo hype continues to build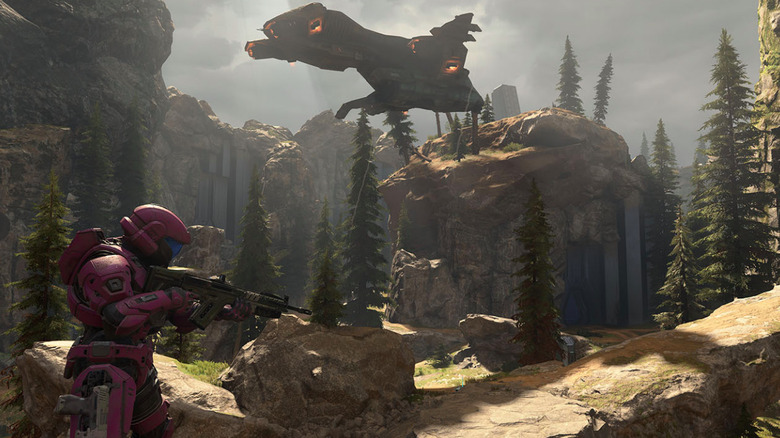 The new "Halo Infinite" drop weapon button isn't just a win for players who have been waiting for it for decades; it could also help out new players who are hoping to get into all the game has to offer. As 343 Industries live operations producer Sam Hanshaw shared, "It's been quite fun to use, especially when you're playing with some less experienced players, you can secure rockets for them and hand it over to them and they get to play around with a power weapon they might not normally have gotten."
343 Industries community director Brian Jarrard chimed in with his hope that this might mark the end of team kills as fans know them. He remarked, "Dare we say this is maybe the end of betraying your teammates to take sniper?"
Now that the hype is higher than ever, it might be even harder for fans to wait to get their hands on "Halo Infinite" and all of its interchangeable weapons. Unfortunately, there's still no specific release date other than the Holiday 2021 window — but there are plenty of games to play while you wait.