This $1 Million Pokemon Item Is Finally Real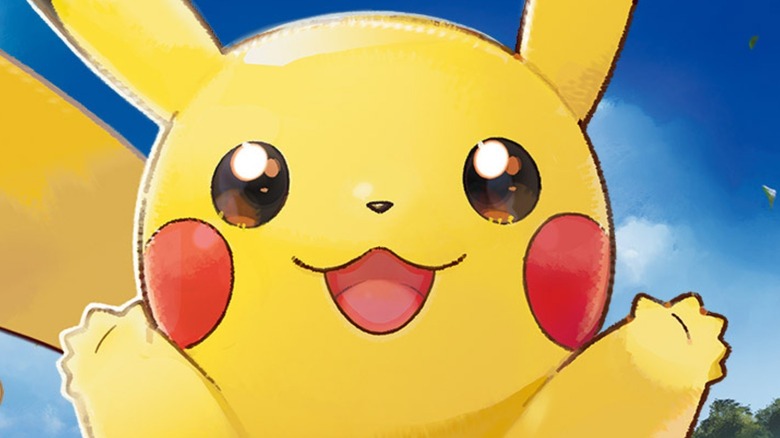 One of the priciest items in the first generation of "Pokémon" games, the bike, is finally obtainable in the real world, although it won't be any easier to find one in reality than it was in "Pokémon Red."
As reported and translated by Kotaku, The Pokémon Company's Twitter account, @poke_times, recently reached 1 million followers. To mark the occasion, the company commissioned the creation of a real bicycle in the style of the in-game item that cost one million Pokédollars. Dedicated fans may remember that this price was unreachable in the original Gameboy titles because players could only earn six digits worth of currency, meaning the bike cost one Pokédollar more than gamers could collect.
To get the item in-game, players needed to find and use the Bike Voucher by speaking with the president of the Pokémon Fan Club in Vermillion City. To acquire the "Pokémon" bike in real life, fans need to jump through a surprisingly similar set of hoops, although it will be difficult to do so for anyone living outside of Japan. 
Here is how "Pokémon" fans can try and get their hands on this unique collector's item.
All it takes to win the Pokémon bike is a tweet, but location matters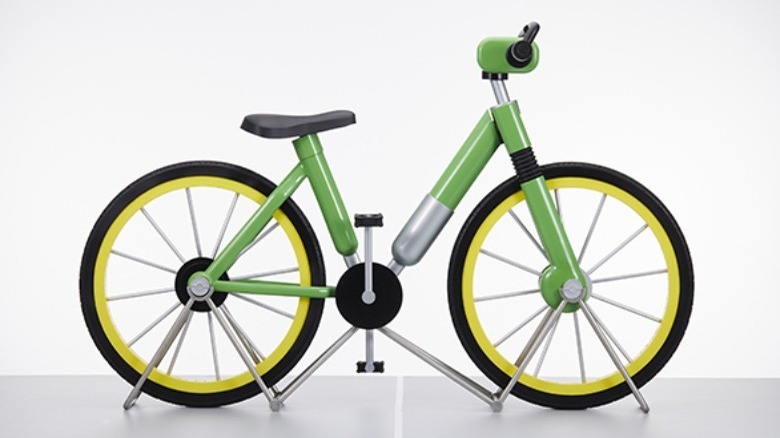 The Pokémon Company pulled out all stops to create a bike that was truly worth a million Pokédollars, with a unique V-shaped frame and a lime green color scheme that matches Red's bicycle from "Pokémon Origins."
As seen on the official webpage, the bike incorporates some design elements that fans won't find anywhere else, such as a special Poké Ball insignia imprinted into the handle and Poké Ball tread on the tires. In addition, fans will discover Pikachu symbols engraved onto the inner rims, and the bike even plays the original Bicycle Theme from the first generation of "Pokémon" Gameboy titles. The only thing the "Pokémon" bike is missing is a chain, which makes it sadly unrideable. Instead, it comes with a double-sided kickstand for display purposes.
To enter to win, all fans need to do is tweet a hashtag in Japanese which Kotaku translated to "Pokémon's million yen [sic] bicycle." Anyone with a working knowledge of Japanese is welcome to do so. However, the contest states that the prize will only be shipped to addresses within Japan, which will make it difficult for anyone living outside of the country to claim the bike.
While it seems the Pokémon bike is out of reach for many fans, it's still a fantastic creation, and it is great to see a part of video game history brought to life ahead of the planned live-action "Pokémon" series.