PUBG's New Name Raises More Questions Than Answers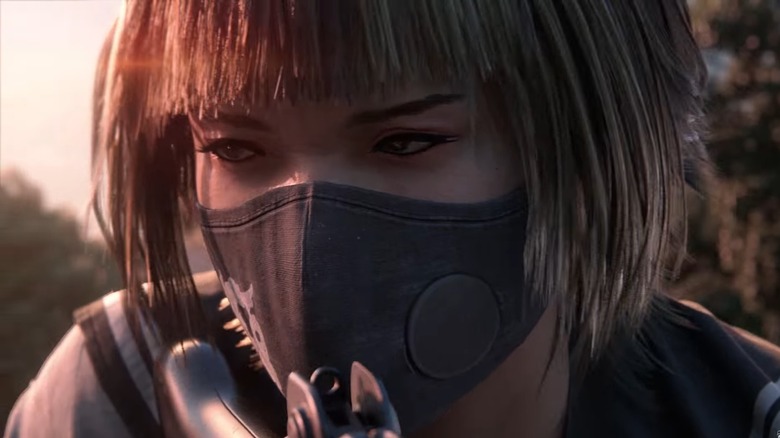 The "PUBG" franchise is going through a bit of a rebranding phase, and an effort to unify all of the titles within the game's universe has led to the series' acronym taking a more prominent spot in individual titles. While that may seem harmless enough, it does mean that the franchise's flagship game, "PlayerUnknown's Battlegrounds," is now technically called "PUBG: Battlegrounds" — and fans are both amused and annoyed by that fact.
The name was first noticed on social media by users such as @WJacky101, who posted a screenshot of the new branding from the game's loading screen. Fans on Reddit were quick to point out that if the acronym is meant to be pronounced, the game's official name is now "PlayerUnkown's Battlegrounds: Battlegrounds," which is clumsy, at the very least. A quick trip to the game's official Twitter account and website confirms that the game is now being referred to with its new branding of "PUBG: Battlegrounds."
While the new name for the game that started it all is awkward, it does bring it in line with a branding strategy that the PUBG Corporation and Krafton have been pursuing for some time. Here's what this new naming convention means for the battle royale shooter and all of the related games in the "PUBG" universe.
Renaming PlayerUnkown's Battlegrounds was a 'first step' in unifying the brand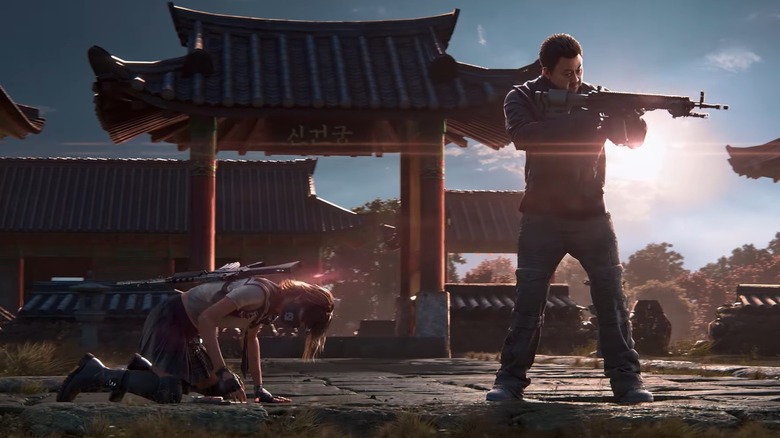 The name change — which creates a title guilty of what NPR calls "Redundant Acronym Syndrome," like saying "ATM machine" or "LCD Display" — has become a source of minor irritation across the internet. PC Gamer contacted Krafton's PR team for more information, who didn't offer any insight as to exactly why "PUBG: Battlegrounds" got saddled with its awkward new moniker. However, Krafton did give some clues to the company's overall strategy.
Krafton explained that the "PUBG" acronym was vital to expanding the franchise into new experiences tied together in a cohesive timeline. The PR team said, "Rebranding 'PlayerUnknown's Battlegrounds' to 'PUBG: Battlegrounds' is the first step in us realizing this vision. Additional titles in the franchise will carry the 'PUBG' name, as you see with our upcoming game, 'PUBG: New State.'"
The game that the PR team mentioned, "PUBG: New State," is the next major step on a roadmap that Krafton shared in a recent video stream, which laid out some of the big plans the company has for PUBG in the next two years and beyond. These plans include the unannounced "Project Cowboy," a survival game set in a dystopian PUBG world, and "The Callisto Protocol," which is set hundreds of years after "PUBG: Battlegrounds." However, that begs the question: will fans be calling the game "PUBG: The Callisto Protocol" by the time it finally arrives?