Why Evil Dead Fans Are Happy About This Delay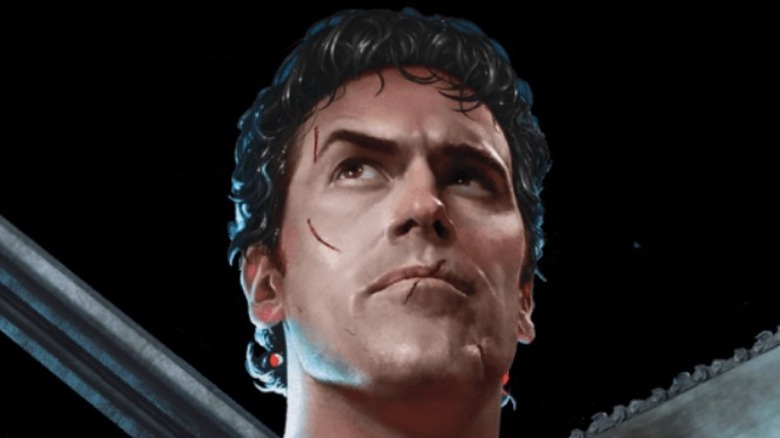 Developer Saber Interactive just pushed the release date for "Evil Dead: The Game" to February 2022, and fans couldn't be more thrilled. Why? Thanks to the delay, they're getting a single-player mode.
Advertisement
As shared on August 5 through the official "Evil Dead: The Game" Twitter account in a three-tweet update, the new release date was selected "to give the team some extra time for polish and to ensure this is the ultimate Evil Dead experience you're all waiting for!" The upcoming single-player functionality will allow gamers to "enjoy the game when you are without your co-op compadres." The update ended with a thank you to fans for their "understanding and support," as well as the promise of coming updates about new characters, pre-orders, and "the next gameplay video featuring Bruce Campbell."
One of many games inspired by horror movies, "Evil Dead: The Game" was originally set to release sometime this year. It made the list of 2021's most-anticipated games thanks to the collaboration between publisher Boss Team Games, prior "Evil Dead" movies, and the TV series. The shooter lets players work together or play as demons with over 25 weapons. Now, you can officially look forward to enjoying the title solo if you so choose.
Advertisement
Fans share their support for the Evil Dead: The Game delay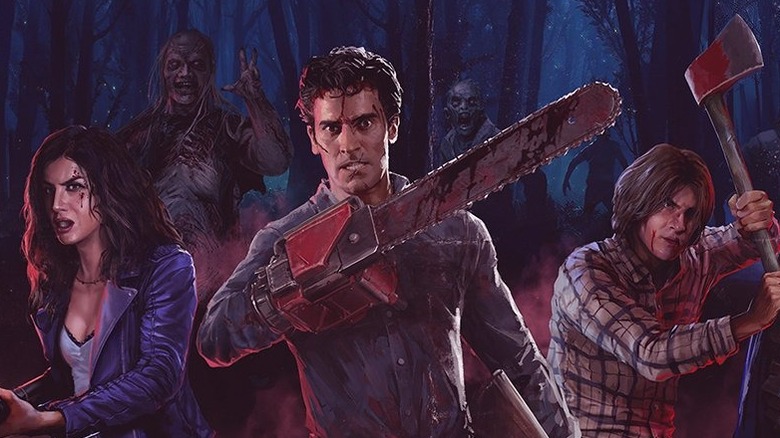 The response to the "Evil Dead: The Game" delay and single-player addition on Twitter was generally warm and understanding. Though, some folks were saddened by the longer wait.
As user @Big_N_boss wrote, "Take all the time you need ... I look forward to future updates." Also offering support, user @Arkham2019 said, "Glad you guys are putting in the time to polish it instead of rushing it out." More positive sentiment came from user @MetalFishTerror: "Yes a single player element is much needed to really experience the evil dead experience."
Advertisement
Though user @Daniel was disappointed, they still understood, pointing out "We don't want another Cyberpunk 2077." They also wondered if the delay had something to do with ​​"Evil Dead" favorite Ash Williams' alleged removal from the roster of future "Mortal Kombat 11" DLC characters. While there's no way to confirm if this is the case, it goes to show that fans are still curious if the delay has multiple explanations.
"Evil Dead: The Game," complete with a single-player mode, is officially seven months away. It will launch for PlayStation 4, PlayStation 5, Xbox One, Xbox Series X|S, Nintendo Switch, and PC in February 2022.