Back 4 Blood's Awkward Audio Is Causing An Uproar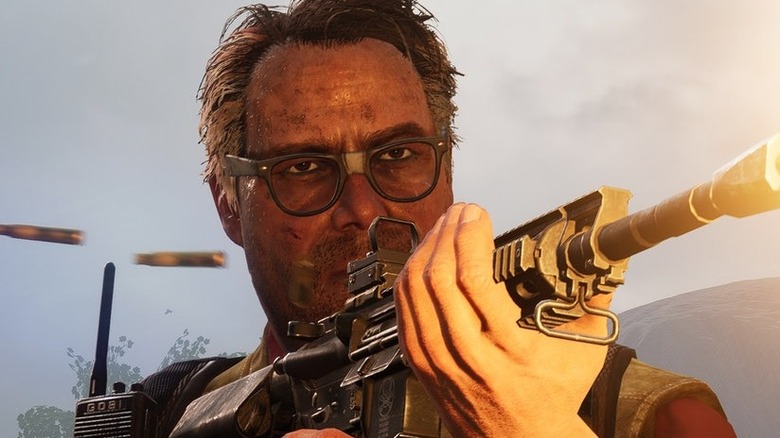 Fans felt eager to dive into "Back 4 Blood," the "spiritual successor" of "Left 4 Dead," since it was first announced. Gamers can now take advantage of the open beta test for "Back 4 Blood" and get a taste of everything the title has to offer. While zombie fans might have expected undead horror, high-powered weapons, and survivalist thrills, the undead enemies of "Back 4 Blood" also included something fans couldn't anticipate.
While streaming his initial views on the "Back 4 Blood" beta, Twitter user @HomBKE discovered that some zombies yelled what sounded like a racial slur at players while attacking them. @HomBKE posted a (NSFW) video of the profane zombie, commenting, "These zombies a different breed." Video clips of zombies yelling the n-slur spread quickly across the internet, making fans question what the enemies were trying to communicate. After all, they couldn't be saying what gamers thought they were saying. Right?
Unfortunately, it seems the zombies were uttering a slur. Kotaku reporter Zack Zwiezen described hearing the word in-game while playing "Back 4 Blood," writing, "In my own time with the game, I've heard this scream at least twice and both times I wasn't sure what to think." Zwiezen said that he felt "safe assuming the folks making this game didn't intentionally record or include a sound clip of a zombie yelling out a slur," and that the sound was likely an accident. Thankfully, WB Games has already responded to the incident and explained what happened.
WB explains the audio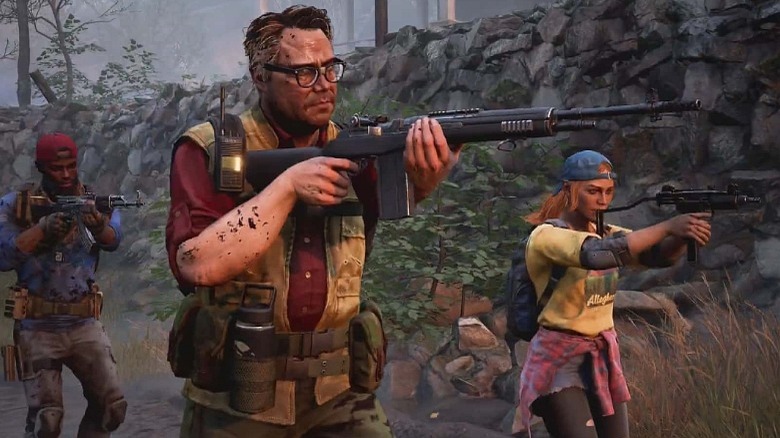 In a statement to Kotaku, WB Games confirmed that the awkward audio was a mistake and that it would work to resolve the issue. The statement went into detail about how the slur accidentally made its way into the game, saying, "The audio is a result of two different Ridden growls that are playing simultaneously and when heard together sound like that word." Two separately recorded audio files combined in the most unfortunate way.
Fans called for WB Games to fix the mistake, noting that it would likely be an easy issue to clear up. WB Games' statement confirmed that the offensive word would be removed early in the open beta test, or by the time the game officially releases.
Some fans found that the only way to approach the potential racist zombies was through humor. One gamer tied the incident back to pop culture by asking, "Is it ok for the zombie to say it if they're singing their favorite rap song and the word comes up?" Another fan supposed that taking out racist zombies might actually be a fun premise for "Back 4 Blood." 
It's unclear if "Back 4 Blood" is actually the game "Left 4 Dead" fans have been waiting for, but fans are willing to give it a shot nonetheless. The game has a few things in its favor, like its DLC approach that puts people over profits and its fast-paced gameplay. Hopefully, fans won't have to count racist zombies as a feature of "Back 4 Blood" when it appears on shelves in 2021.