This Underrated Halo Clone Is Taking Over Steam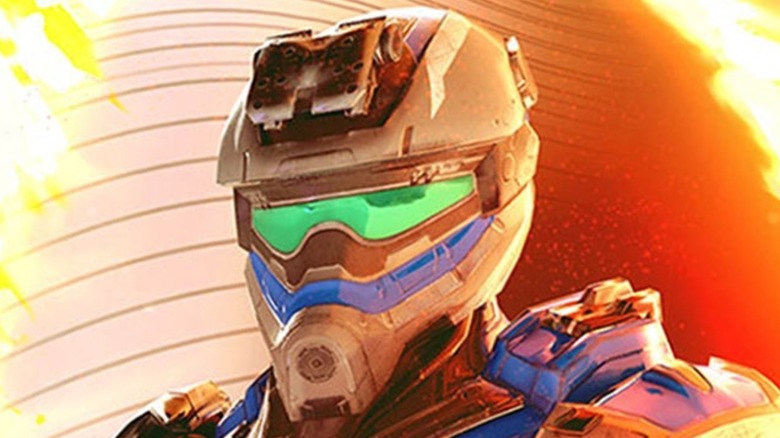 When 1047 Games launched "Splitgate" into PC early access in May 2019, the shooter earned a mediocre Metacritic score. An open beta for the upcoming console release has since revitalized the title, causing it to gain Steam users so quickly that 1047 Games (via Twitter) has struggled to find the server space to accommodate everyone.
Since the console open beta of "Splitgate" arrived, the game has exploded in popularity, snagging a spot on the list of top games by current player count on Steam over the last 48 hours. It has also attracted a huge number of new players on Xbox and PlayStation consoles. The official "Splitgate" Twitter account announced on July 30 that the game had reached over 100,000 concurrent users, a considerable achievement for a project that languished with low engagement for more than two years and now might be one of the best early access games of 2021.
However, a massive increase in players can be difficult for a small studio like 1047 Games to accommodate, and "Splitgate" has experienced its fair share of growing pains. Here's why "Splitgate" has taken over Steam and how gamers can get their hands on it before the game's full launch later this month.
Splitgate rallies on Steam and consoles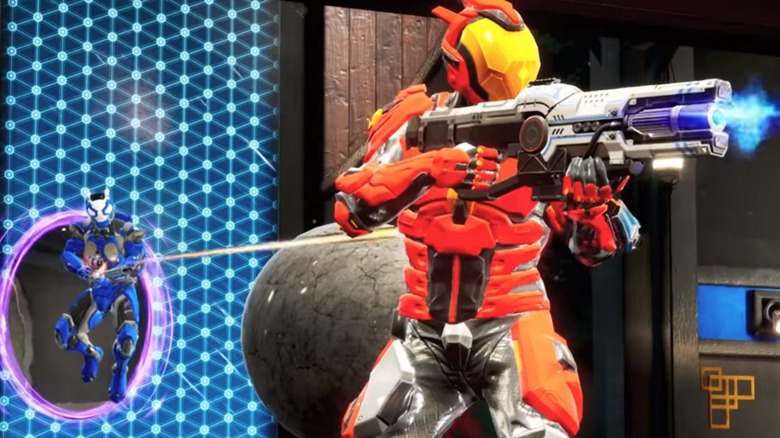 The unexpected success of "Splitgate" has led to a few technical issues for 1047 Games, primarily related to accommodating the rapid influx of users. The game's open beta launched on consoles and introduced crossplay on July 13, in anticipation of the title's full release on July 27. However, that open beta was so successful that the game had to be temporarily taken offline on July 22 while the developers hunted for more server space. The team even launched a new Twitter account, @SplitgateStatus, to help users monitor the game wait times and availability.
"Splitgate," which is the first game from 1047 Games and began development after CEO Ian Proulx secured $6.5 million in funding (via VentureBeat), has faced a long road to success. The title has always worn its two primary influences, "Halo" and Valve's "Portal," on its sleeves, but its initial reception was insubstantial. However, a new review in-progress from Kotaku said, "'Splitgate' is probably the best attempt I've seen in years to revive the arena shooter format, outside of the annual 'Call of Duty' releases."
All of that attention, as well as some new investment capital, prompted 1047 Games to extend the beta on July 26 and delay the full launch until late August to resolve any kinks that remain. However, this means that gamers can still try "Splitgate" for free on PC, Xbox, and PlayStation consoles if they move quickly.