Among Us Developer Breaks Its Silence On Fortnite Rumors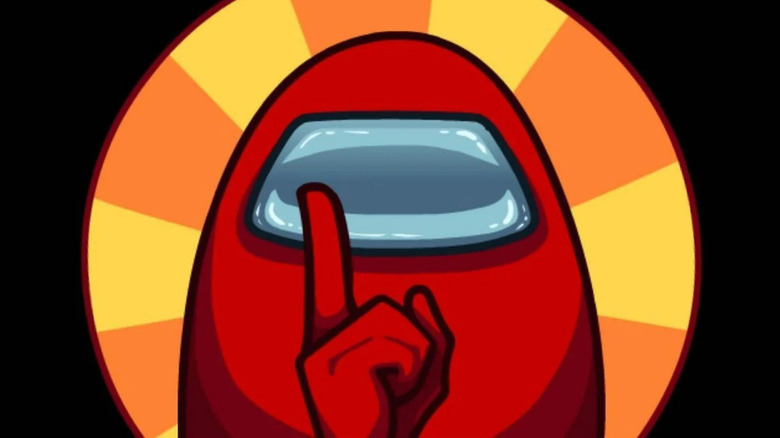 "Among Us" and "Fortnite" are some of the most popular multiplayer games around. What if the two joined forces? After all, the latter is known for collaborating with other major franchises. "Fortnite's" newest battle pass has thrown characters like Rick Sanchez and Superman into the mix, so who's to say the crewmembers from "Among Us" couldn't be featured in the hit battle royale?
Less than a week ago, "Fortnite" news account HYPEX put out a tweet suggesting that such a crossover could be imminent, though some fans were rather skeptical. That didn't stop the speculation from making its way to Innersloth, the developers of "Among Us."
An optimistic Twitter user caught wind of the rumor and decided to go directly to the source for answers. The "Among Us" Twitter account responded, though it probably was not what fans were hoping for. "I dont know who spread this rumor but it isn't true haha, would be super cool though," read the tweet. 
While it's unfortunate that such a collaboration does not appear to be happening at the moment, it sounds like the "Among Us" devs would be on board. Does that mean there's hope for a crossover in the future?
Fans think the Among Us tweet is "sus"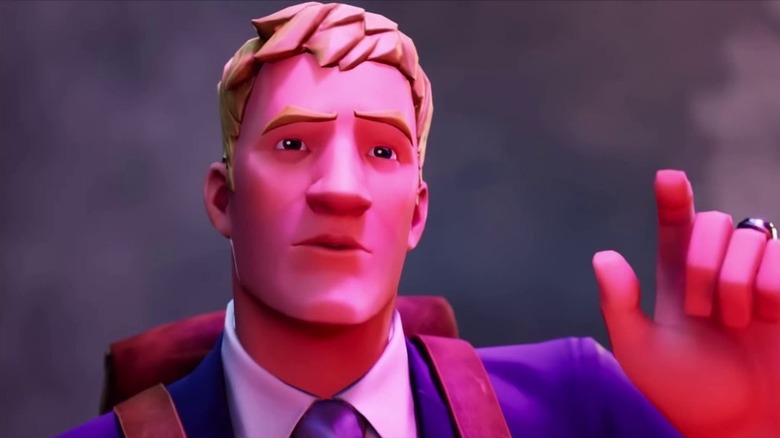 Despite skepticism from users on the HYPEX Twitter thread, gamers don't seem to be taking Innersloth's tweet at face value. 
One user shared a screenshot with code allegedly lifted from "Fortnite" in an apparent effort to challenge the dev's claim. Ohers shared the HYPEX tweet asking for an explanation. Of course, some took this opportunity to go along with the game's premise and question whether Innersloth was hiding something from the rest of the internet. Could the developers be playing coy, and, as one user claimed, "be the imposter"?
What would a "Fortnite" and "Among Us" crossover look like? Would it just be crewmember skins based on the latter game, or would there be more gameplay elements involved? One person in the comment thread, who was suspicious of Innersloth's statement, asked this very question, since the games are quite different from each other.
Innersloth did tweet about "cool announcements at some point," explaining that this message was "vague" to keep anticipation at bay, so it seems possible that the rumors are actually true. Perhaps they denied the leak in an effort to diminish expectations until they were at a place to share the news.
Whatever the case may be, only time will tell if Innersloth was being truthful or not.