Fortnite's New Battle Pass Has Something For Everyone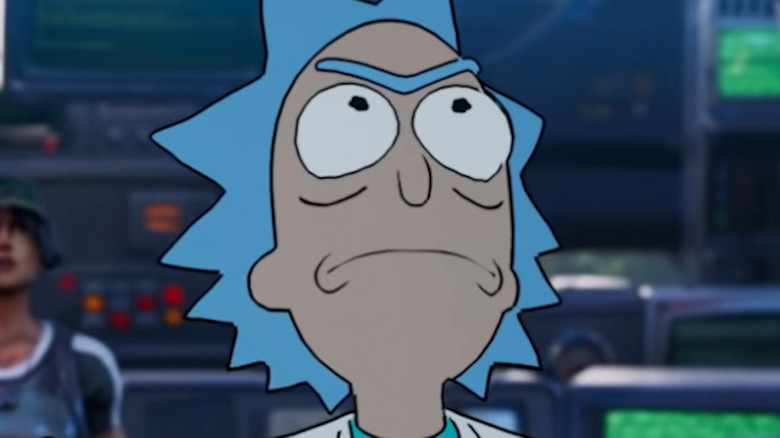 "Fortnite" Chapter 2 Season 7 has arrived, bringing on an alien invasion and a sci-fi themed battle pass, which includes a couple crossover characters. The new battle pass includes Rick Sanchez from "Rick and Morty" and the DC superhero Superman, although that skin won't be available until later in the season. The battle pass also includes aliens, scientists, and an anthropomorphic bunny, if you're into that sort of thing, as shown in the Season 7 battle pass trailer.
The most interesting thing about the new battle pass, though, isn't the ability to get schwifty. Epic has changed up how players unlock items in the new battle pass, allowing gamers to pick which items they unlock, giving some level of freedom. The way it works is that every time you level up, you receive five Battle Stars. These stars can be used to unlock different items from each page of the battle pass. After unlocking a couple of items on a page, the next one unlocks, allowing players to prioritize which items they unlock first. The battle pass still technically has 100 tiers, the same as previous seasons, but the order can vary from player to player.
New Season, new gimmicks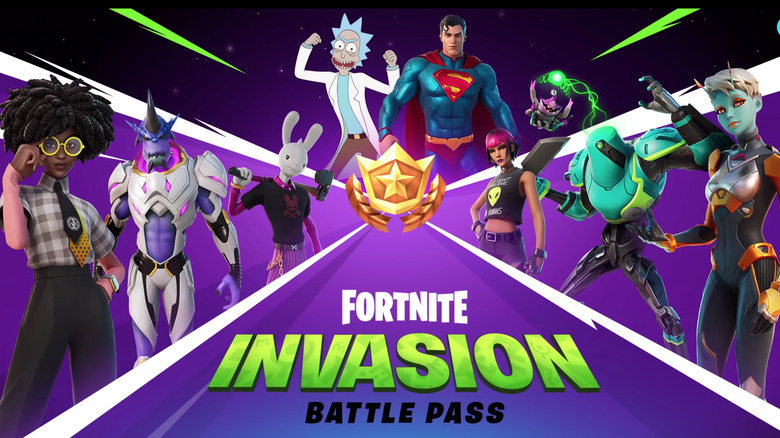 Another interesting thing about the battle pass change is that each page has a locked item that can only be obtained by unlocking every other item on that page. There is also a page of bonus items, which can be unlocked after the first 100 tiers, offering new style selections for the skins in the battle pass.
The first skin unlocked upon purchasing the battle pass is Kymera, a shape-shifting alien. Kymera can be customized by mixing and matching different style options, with over 800,000 different possible combinations. The options are unlocked by gathering alien artifacts during matches. "Fortnite" has had customizable characters in the battle pass before, but Kymera has more options than previous skins.
As for the in-match changes coming with Season 7, the craftable primal weapons from Season 6 have been replaced with sci-fi weaponry that can be crafted with nuts and bolts found around the map (via GameSpot). There are also UFOs, which players can hijack and pilot, similar to helicopters in previous seasons.
"Fortnite" has continuously offered new and interesting skins, ranging from fan creations to NBA jerseys. While Superman and Rick are in the battle pass, expect more alien invaders to show throughout the season, similar to other primal-themed characters like Aloy from "Horizon Zero Dawn" last season.