The Game Ninja Would Love To Wake Up In - Exclusive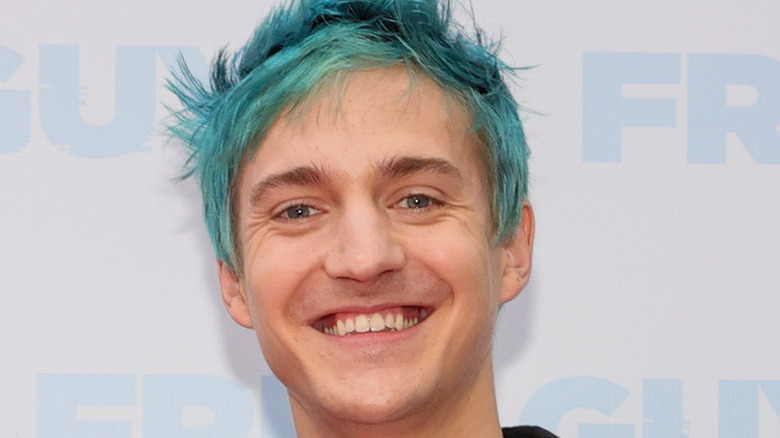 Theo Wargo/Getty Images
As one of the most visible personalities in gaming, Ninja's had plenty of opportunities to try new things. Some of these breaks have been connected directly to his streaming career, like his record-setting games of "Fortnite" with celebrities like Travis Scott and Drake (via The Verge). However, in the last few years, Ninja has set his sights squarely on Hollywood — a plan that includes his appearance in the upcoming "Free Guy."
In "Free Guy," Ryan Reynolds stars as the titular Guy, an unknowing NPC in Free City, a place which bears a passing resemblance to the violent open-world playground of "Grand Theft Auto Online." Guy works at a bank, where he sits through seemingly routine robberies committed by heavily armed players. He manages to exist cheerfully in this chaotic environment thanks to the company of his best friend, Buddy (Lil Rel Howery), his pet goldfish, and an unshakable sense of optimism.
All of that changes when a rogue programmer enters his world as Molotov Girl (Jodie Comer), turning his life upside down by pulling back the curtain and revealing the game for what it is. With that concept in mind, SVG sat down with Ninja during an exclusive interview and asked him what game he would like to wake up in, if he had the chance.
Ninja wants to take on one of the hardest games of all time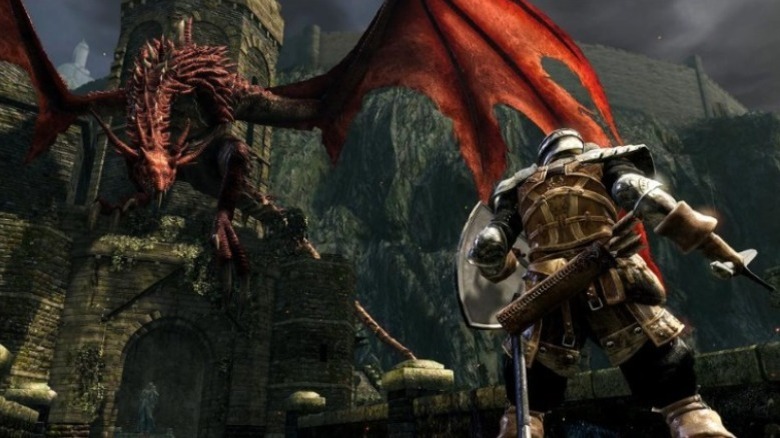 When asked what video game he would like to find himself in, Ninja told SVG, "I mean, I would like to be like a cool dope character in a 'Dark Souls' game where I'm fully decked out with a massive sword, and I can just solo every single monster and all the bosses with ease."
The "Dark Souls" games are notorious for their difficulty, and the amount of effort that goes into mastering their mechanics is legendary. The games are especially well known for their punishing bosses that might just ruin your life. Leveling up a character that can withstand the kind of abuse those enemies can lay down results in some pretty epic builds, and it sounds like that's where Ninja would like to be if he woke up in a video game.
However, when SVG pressed him about what kind of character he would most likely be in the franchise, Ninja said, "Realistically, I'm probably just like an NPC that gives you a quest. The adventure is that way. You go out, and you can bring me it, and I'll give you your reward." While that may not be quite as exciting as arriving as a fully equipped "Dark Souls" warrior, it does sound a little bit safer.
"Free Guy" is now playing in theaters nationwide.