The Real Reason Shroud Is Quitting CS:GO
While Shroud made his name as a professional "Counter-Strike: Global Offensive" player, it seems he is ready to part ways with the game. A recent attempt to play the first-person shooter was marred by lag, bugs, and hackers, leading the streamer to quit in disgust and possibly abandon the title for good.
The session got off to a rocky start when Shroud loaded up "CS:GO," as he struggled to remember the steps involved in creating a party and didn't recognize any of the maps in rotation. Things only went downhill from there, as Shroud realized that his microphone wasn't picking up any audio, which made him wonder aloud, "How is this game so bad?"
Shroud had his teammate enter a console command to fix that problem, but even that had unintended consequences, all of which prompted him to declare he would not play "CS:GO" again unless developer Valve resolves its core issues. So, what led Shroud to turn his back on the game that helped make him famous?
Shroud feels Valve has not given CS:GO the attention it deserves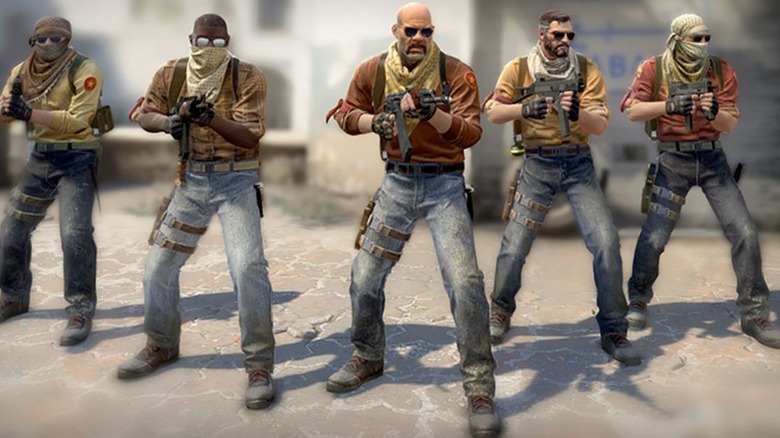 Shroud's teammate needed to restart "CS:GO" and enter "-untrusted" as a console command to hear the streamer. As Shroud considered this course of action, he noted that doing so would likely land them in a lobby without cheat protection, a risky move while playing a game already ruined by too many cheaters.
When Shroud and his friend finally found a match on the classic "CS:GO" map Dust2, the former professional took an early hit that ended his run. However, he stuck around to observe the rest of the match, only to find a player he suspected of hacking the game. He then watched his teammate quit in frustration as the match lagged out.
The experience led Shroud to comment on the current state of "CS: GO," expressing his disappointment that Valve had left the game behind. Shroud said, "I'll be honest, I was actually a little excited to play CS. I can't believe that's how that went." He went on to speculate as to how the shooter could improve, stating, "The only way Valve cares, or starts to make change, is everyone stops paying CS. I feel like playing it is supporting the problem."
As Shroud made those observations, he and his teammate logged in to their current game of choice, "Valorant," even though that title has caused Shroud to actually have a rare meltdown. As of now, it seems unlikely that Shroud will switch back to "CS:GO" anytime soon.