Elijah Wood Reveals The One Game That Would Make An Amazing TV Show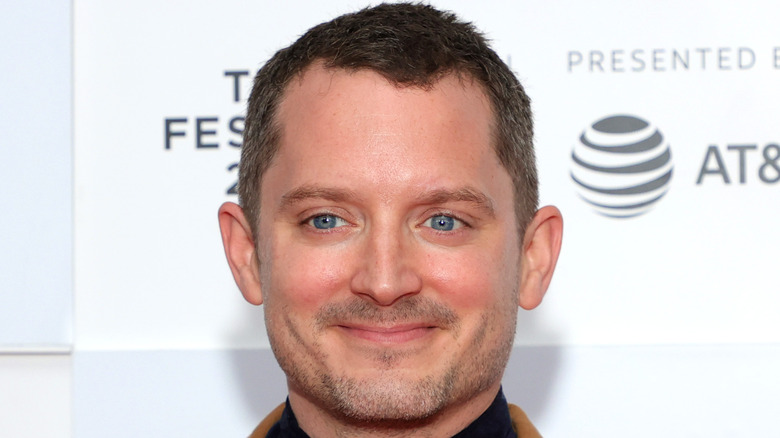 Dia Dipasupil/Getty Images
During an August 12, 2021 interview in an episode of "Hot Ones" on YouTube channel First We Feast, "Lord of the Rings" star Elijah Wood discussed his upcoming film "No Man of God," ate some super spicy wings, and revealed a game he thinks would make a great TV series.
"Grand Theft Auto" fans, today is your day! Nearly 10 minutes into the interview, Wood shared that he would love to see "GTA" on the big or small screen. In his words, "The universe of GTA lends itself beautifully to a screen adaptation or a TV show."
As for what game he'd pick, Wood had a few ideas: "I think Vice City could be amazing, although that already is sort of inspired by Miami Vice. But GTA 5? I mean, the kinds of characters that are present within the context of that game very much lends itself either to a film or TV series. That would be amazing!"
Given the massive success of "GTA 5" in the past year, Wood might be on to something. Though fans are eager for "GTA 6," the fifth installment is still killing it and offers a sprawling world and host of characters for a screen adaptation to utilize.
More thoughts on gaming from Elijah Wood
In addition to his idea for a "Grand Theft Auto" movie or show, Elijah Wood explored other video game topics in the "Hot Ones" interview.
Wood expressed his love for the upcoming "Resident Evil: Infinite Darkness" Netflix adaptation, saying he's "very keen on that." While he felt past adaptations didn't lean as heavily on the games, Wood believes the upcoming one will, and he's excited about it.
Wood also explained that he enjoys the "immersive experience" of playing horror titles like "Silent Hill," as opposed to the "passive" experience of watching horror movies. Games place choices in the player's hands, which makes it "maybe more scary." Wood apparently likes a variety of genres, as he's allegedly hunted down profitable turnip prices in "Animal Crossing: New Horizons" in the past.
While Wood is best known as Frodo in "Lord of the Rings," he has made some strides in video game acting, including a role in "God of War 3." Most notably, you may recognize him as the voice of Spyro. Given his knowledge and success in the worlds of both acting and video games, writers, directors, and producers might want to take note of his suggestion for a "GTA" screen adaptation.