The Movies Ninja Wishes He Could Make After Free Guy - Exclusive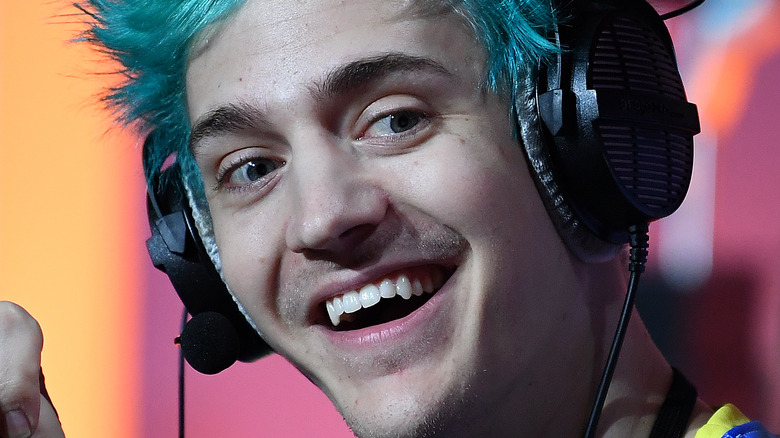 Robert Reiners/Getty Images
Ninja has long been one of the world's most-watched streamers, but the charismatic Twitch superstar has never let himself be limited to a single medium. From his "Family Feud" appearance to a guest spot on "The Masked Singer," Ninja has always sought new experiences to challenge himself as a performer and offer unique content to his millions of fans.
While the streamer has found plenty of success appearing on TV, he has long had his sights on a slightly larger stage: Hollywood. In 2020, Ninja told The Hollywood Reporter that he had his arms wide open for acting opportunities, stating that he was looking to get into "literally anything and everything Hollywood." While his first attempt to make that jump — a cameo in "Jumanji: The Next Level" — fell through when the scene he filmed got cut, the dream has finally become a reality thanks to his recent appearance in the film "Free Guy."
With that in mind, SVG sat down with Ninja in an exclusive interview to discuss his Hollywood goals, and the streamer had plenty of ideas to share, including the movies Ninja wishes he could make now that "Free Guy" has finally brought him to the big screen.
Ninja says he would love to appear in a Marvel or DC film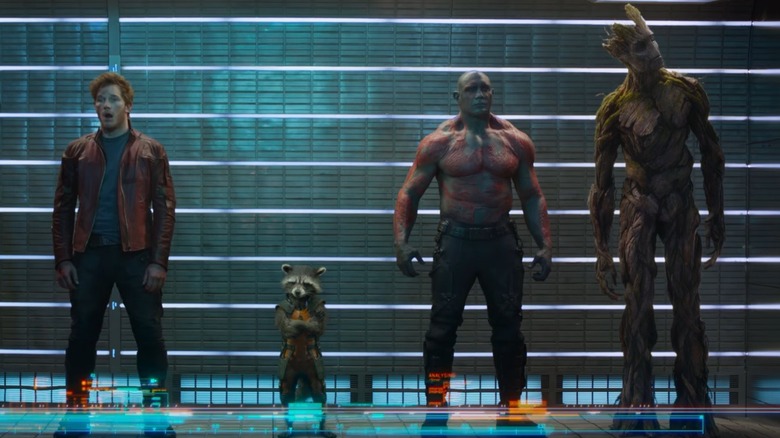 Disney
When SVG asked Ninja how "Free Guy" fit into his plans for a larger Hollywood career, he couldn't get into the specifics of his upcoming projects. However, he did offer some clues as to what fans can expect. Ninja said, "Well, actually, I can say this. There's some stuff that... we're looking into creating some actual fresh shows and potential. Not a cartoon, but we're in the process of crafting some ideas and potentially getting stuff like that in the works."
In addition to his unannounced new projects, Ninja noted that he has already shot a few appearances that are simply waiting for their release window to come around. The streamer explained, "We have a lot of cameos and stuff that are coming out that we've already filmed and some episodes that we filmed of some other shows that should be coming out in the next year."
However, Ninja's Hollywood ambitions shoot a little higher than cameos. When asked if he had any interest in being involved in a superhero film (or if he'd already shot one), he responded, "I would love Marvel, DC stuff, but no, no. Not that. Not yet." So while there may not be any current plans for Ninja to join the Marvel Cinematic Universe or team up with the Flash, it sounds like the streamer is definitely keeping the option on the table.
"Free Guy" is in theaters now.