Things Are Already Getting Worse For GTA Remasters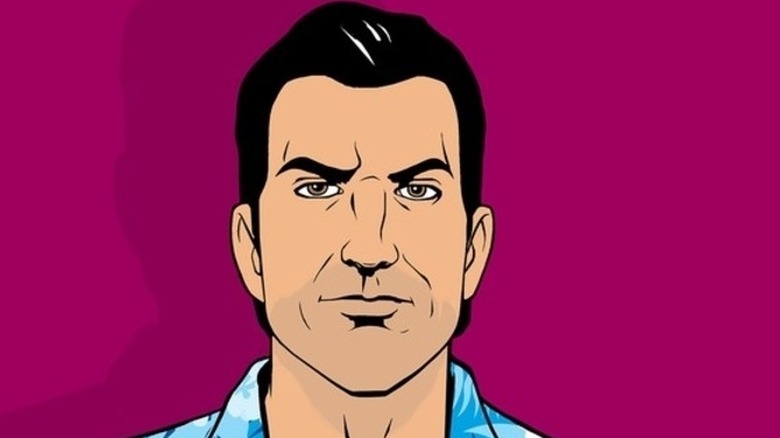 The "Grand Theft Auto" series might be known for its high-speed chases and loud, bombastic mayhem, but things sure have been quiet when it comes to the franchise's forthcoming releases. Much to fans' dismay, details about "GTA 6," the next mainline entry in the series, are nowhere to be found — save for the occasional rumor. Still, a new and equally disheartening "GTA" rumor might just be the straw that breaks the Bigfoot cosplayer's back.
On August 12, Kotaku's Zack Zweizen reported that reliable sources had revealed the possibility that Rockstar might release remastered versions of "Grand Theft Auto 3," "Grand Theft Auto Vice City," and "Grand Theft Auto San Andreas." Not only would these games reportedly come to a bunch of platforms, but they'd hit the Nintendo Switch — meaning gamers could finally tear up the streets of Liberty City from the comfort of their toilet seats. Kotaku's initial report put these releases just around the corner with a Fall 2021 release. However, a series of tweets by credible leaker and DualShockers journalist Tom Henderson says otherwise.
On August 18, Henderson tweeted, "I wasn't going to mention the GTA Remastered Trilogy, because everything I've heard has been covered." So far, so good, right? However, Henderson continued, "The only difference is that I don't believe the launch time frame is correct." In a follow-up tweet, he dropped a bombshell: "Sometime in 2022."
While as disappointing as finding an eyelid in your stew in "GTA 5," this isn't the first instance of "Grand Theft Auto" fans feeling burned by Rockstar in recent months.
Grand Theft Auto fans can't catch a break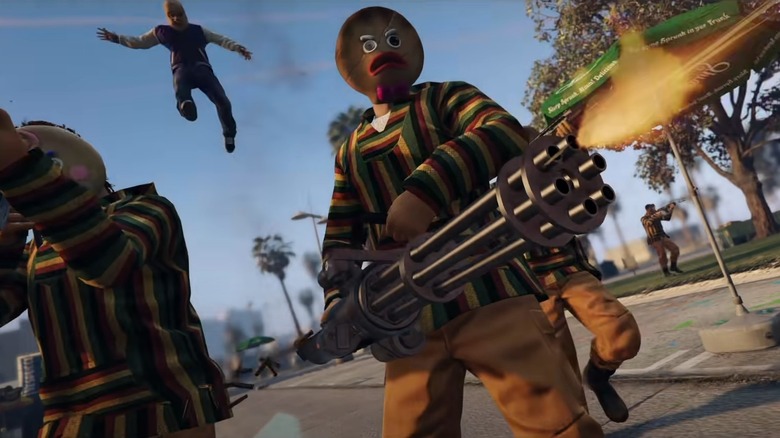 No, that loud groan isn't your upstairs neighbor throwing their back out — it's the sound of millions of "GTA" fans who just can't have nice things.
Of course, there's a decent chance that Rockstar is delaying the release of the new remastered "GTA" trilogy so that it doesn't compete with itself. After all, the "Expanded and Enhanced" version of "GTA 5" is set to drop on November 11 of this year. Still, some fans are none too pleased with Henderson's speculative tweet.
One frustrated Twitter user seemingly questioned Henderson's credibility, writing, "Don't listen [to] this guy he's [not] got a clue." Others simply wrote things like "Sad face" and "Please no," obviously upset by the news.
The possibility of a 2022 release window for the remastered "GTA" trilogy is only the latest in a series of frustrating hands dealt to "GTA" fans — the worst of which, of course, is the confusion and frustration surrounding the release of the inevitable "Grand Theft Auto 6."
In an April 2020 Kotaku report, Jason Schreier broke the news that "Grand Theft Auto 6" was in the works, although his report claimed that the title was "still early in development." In the months since Schreier's report, however, Rockstar has yet to formally announce a new entry in the beloved crime sim series — which is why fans have had to rely on leakers like Henderson for information. At this point, the ball is in Rockstar's court — and fans can only wait to see if the developer dunks it.