This Horror Movie Legend Is Finally In A Video Game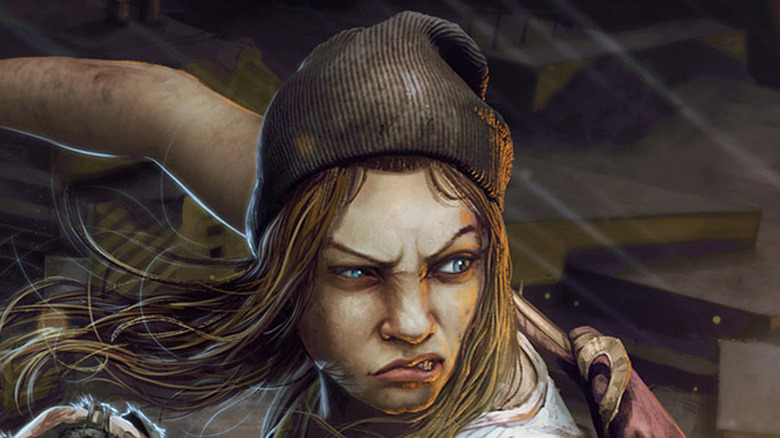 "Dead by Daylight" fans, get excited: A new Killer is on the way. Pinhead from the "Hellraiser" franchise is coming to the horror title — and believe it or not, it's the legend's first time setting foot into any video game universe.
The "Hellraiser" series launched in the 1980s, and Pinhead is its iconic villain that features literal pins sticking out of his head (hence the name). Despite being well-known and pretty recognizable, Pinhead and his lengthy backstory have never been included in any game — until now.
The official "Dead by Daylight" Twitter account shared a short video to announce Pinhead's addition to the game. However, it did not include a date or other news about when the supernatural killer will make his debut.
"Dead by Daylight" frequently adds new Survivors and Killers to the roster via crossover events. And naturally, the franchises "Dead By Daylight" chooses to incorporate have been the cause of quite a bit of discourse. For example, "Resident Evil" fans noticed a glaring absence in "Dead by Daylight" when Lady Dimitrescu didn't show up alongside series heavyweights like Nemesis, Leon S. Kennedy, and Jill Valentine.
Even though the "Hellraiser" franchise is breaking new ground with this video game appearance, some fans are upset about the newest addition to "Dead by Daylight." While plenty of people were excited for Pinhead to join the game, others were highly disappointed.
Some Dead by Daylight fans wanted a different crossover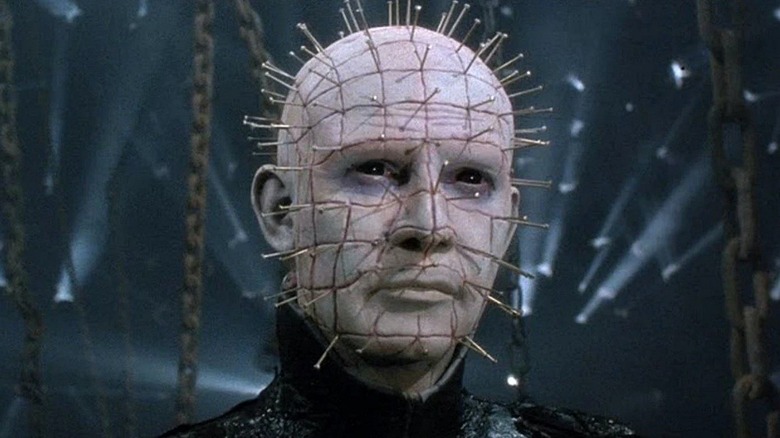 New World Pictures
The "Dead by Daylight" Twitter announcement set off several players in the comments.
One of the more popular responses argued that "Dead by Daylight" developers "missed the mark" when it came to pleasing the fanbase, and that including a "Five Nights at Freddy's" character like Springtrap instead would've been "MASSIVE cash grab." A second user claimed that adding Pinhead was the "[worst] decision ever made" for the title, saying that "there was barely any hype" for Pinhead.
Some fans felt led on by "Dead by Daylight" developers because of the appearance of the year 1987 in the original version of the teaser for the new chapter. As noted by "FNAF" fans, 1987 is an important year for "Five Nights at Freddy's" — and it just so happens to be the year "Hellraiser" was released. The year was removed from the most recent version of the teaser, causing backlash from fans who felt this was purposefully done to mislead fans of "Five Nights at Freddy's."
Even so, seeing Pinhead arriving in the perfect spooky season horror game also had long-time horror fans excited, with some already wondering which other "Hellraiser" characters will be joining the game. One fan argued both "Hellraiser" and "FNAF" are iconic in their own right, and there's always room for "Five Nights at Freddy's" to be included in future "Dead by Daylight" updates.