The Sad Truth About Skyrim Anniversary Edition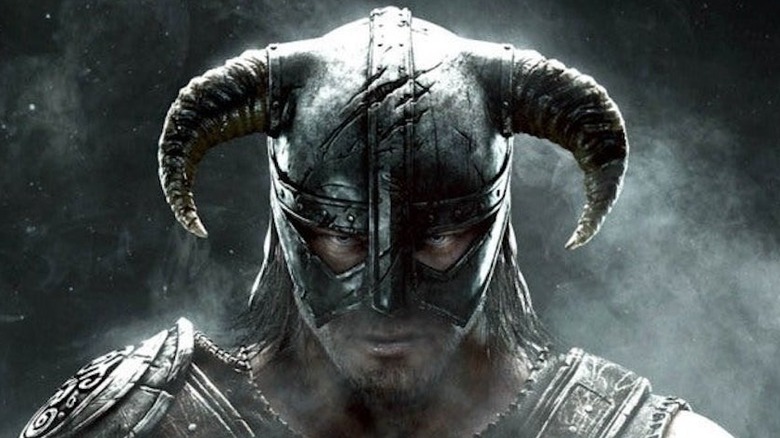 Bethesda has announced another new version of "Elder Scrolls 5: Skyrim," this time for next-gen consoles. Announced during the Quakecon livestream and shared on Twitter by Nibel, "Skyrim Anniversary Edition" launches on November 11, available standalone or as a paid upgrade from "Skyrim Special Edition." Bethesda also said that a free next-gen upgrade for both Xbox Series X|S and PlayStation 5 would be available. This new version of the game includes over 500 Creation Club elements and fishing.
While some gamers feel excited about the idea of buying and playing "Skyrim" again, others are concerned about "Elder Scrolls 6." If Bethesda feels the need to put "Skyrim" on new consoles, exactly how far away is the next game? On Reddit, one user commented on the "Skyrim Anniversary Edition" announcement post, writing, "Can some[one] check on Todd. Can we make sure he's actually making TES: 6."
Reddit user prof0ak wrote "Bethesda trying to release something to keep us playing and raise some cash because 'Elder Scrolls 6' must be taking longer than expected."
While these gamers might be correct about "Elder Scrolls 6" taking longer than expected to make, they forgot to mention some of the other reasons why fans won't see the game anytime soon.
Bethesda has been working on other games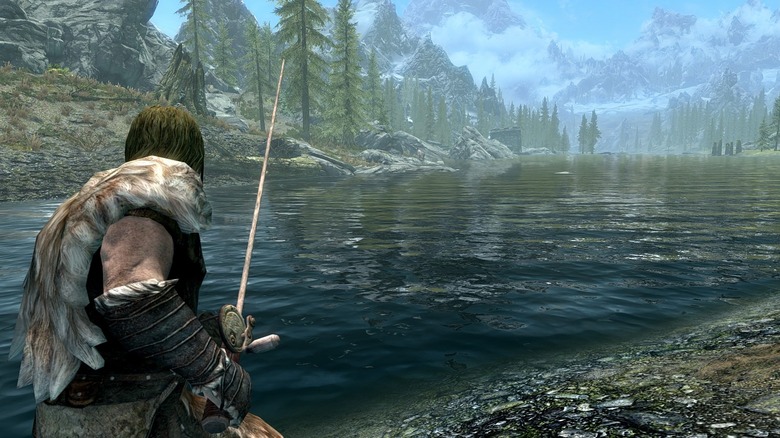 As Bethesda previously stated, "Elder Scrolls 6" will be released after "Starfield," the next RPG from the developer. Bethesda gave "Starfield" a release date of November 11, 2022, apologizing for its Xbox exclusivity. "Elder Scrolls 6" will release after that date, although fans shouldn't expect a new "Elder Scrolls" game to drop on the heels of "Starfield."
Shortly after E3 2021, executive producer and director Todd Howard said that "Elder Scrolls 6" is still in its "design phase," implying that the game is still years out. While some development will happen before "Starfield" releases, the majority of the Bethesda team will likely be focused on getting the new space-themed RPG to customers. Some aspects of "Starfield's" development will help "Elder Scrolls 6," since both games will run on the Creation Engine 2, but the games will still require a massive amount of separate work.
Of course, some fans on Reddit have managed to temper their expectations, understanding that they are still years away from seeing "Elder Scrolls 6," let alone playing it. In a thread about Howard's "design phase" comment, one gamer wrote, "Is that all too surprising? It was only announced because of the fallout over 'Fallout 76.' I'd be very surprised if we saw any gameplay before like 2024."
While any date for "Elder Scrolls 6" is pure speculation at this point, fans might want to anticipate a long wait.