What The Critics Are Saying About Psychonauts 2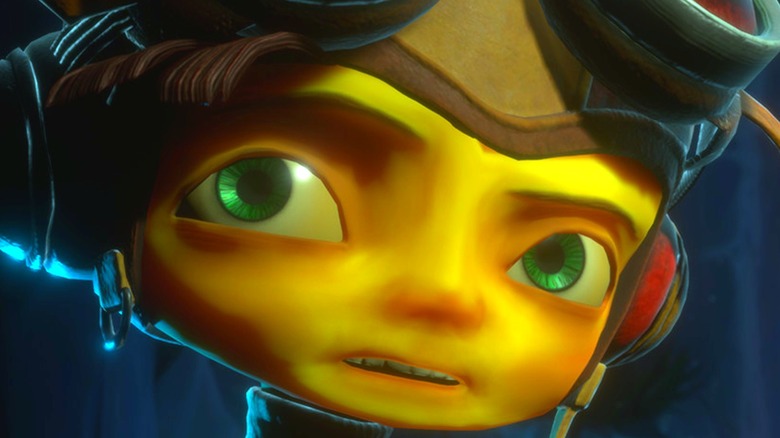 The reviews are in for "Psychonauts 2," the wacky action platformer following a young psychic acrobat named Raz. Critics raved over the game prior to its August 25, 2021 release, with Ty Galiz-Rowe from VG247 calling it a "game of the year contender."
Advertisement
Fans have been waiting for the game for quite a while now, as it was originally scheduled to release in 2019 but was pushed back to 2020. While some were desperate for news on when the game would be available, developers kept everyone updated as development hit important milestones.
The original "Psychonauts" was a flop turned into a success story, and according to its amazing Metacritic score, the sequel didn't disappoint critics. "Psychonauts 2" is strong on several fronts, and according to IGN's Tom Marks, it's "everything [fans] could have hoped for from a sequel." Many critics, including Marks, pointed out that the game is set up perfectly for players who've never experienced the original. The game's creativity alone is enough to draw in new fans.
Advertisement
The creativity in Psychonauts 2 is mind-blowing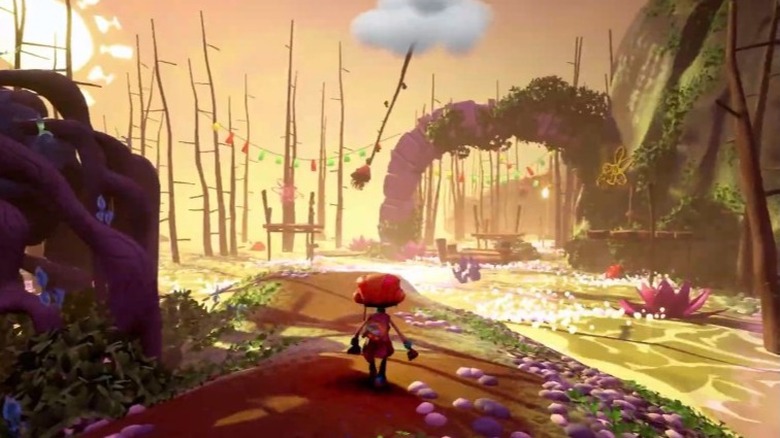 The premise of "Psychonauts 2" involved diving into people's minds to try and give people power over themselves again, according to Kotaku's Zack Zwiezen. This leads to some creative and beautiful world designs that Zwiezen mentioned, saying, it "makes you want to go back to past levels ... just for the pleasure of revisiting." Galiz-Rowe described the worlds as "whimsical, heartfelt, and dark."
Advertisement
Matthew Castle from PC Gamer talked about the world designs as "exposition." He said that "exploring [these worlds] is a visual spectacle and can be appreciated as that, but the metaphorical dimension is just as satisfying to decipher."
While the mind worlds are creative and thought-provoking, the characters outside of the metaphysical are just as intriguing. Marks called every character in the game "delightfully unique, incredibly well-written and voiced, and just an absolute joy to get to know." Zwiezen also agreed, noting that the characterization in "Psychonauts 2" is impressive.
There are a few minor drawbacks, but they don't take away from the brilliance of Psychonauts 2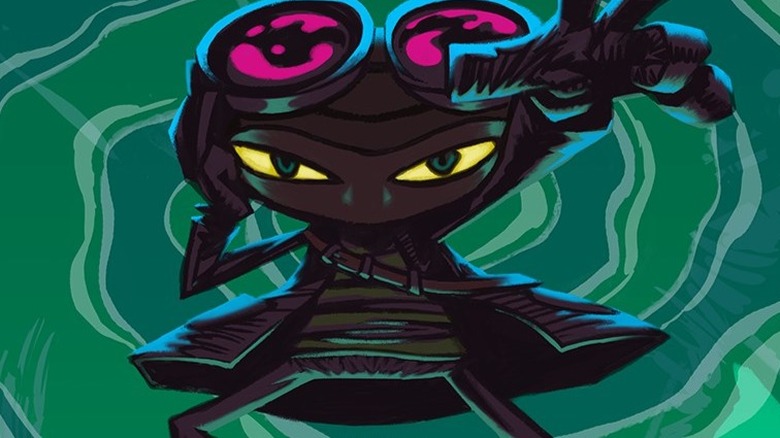 Just because critics loved and adored "Psychonauts 2" doesn't mean that there weren't any negatives to the game. Galiz-Rowe mentioned that Controller Sync on PC is "a bit finicky," and that sometimes the game takes a bit of time to load in.
Advertisement
One of the most common things critics discussed was the in-game economy. Certain modifiers in the game can be bought with in-game currency, but it's incredibly difficult to save up. Additionally, as Marks pointed out, players have to pay to upgrade things like inventory space and even "pricey healing items" — combined with the "whack[y]" economy, it's not exactly easy to upgrade your abilities as you would want. Despite the economic flaw, critics had a lot of heavy-hitting, yet positive, things to say when summing up the game.
Zwiezen compared the game to human existence, saying that "Psychonauts 2" ... truly explores all the challenging, painful, wonderful complexity we carry around inside our heads." Castle brought up the hopeful idea that the game is "a tale of regrets and the path out of them."
Advertisement
Overall, critics agreed that the game is definitely worth any flaws that could be found. Gamers can experience the game for themselves and pick up "Psychonauts 2" on PC, Xbox One, Xbox Series S|X, and PS4.