Destiny 2 Announcement Reveals The Crossover You Never Expected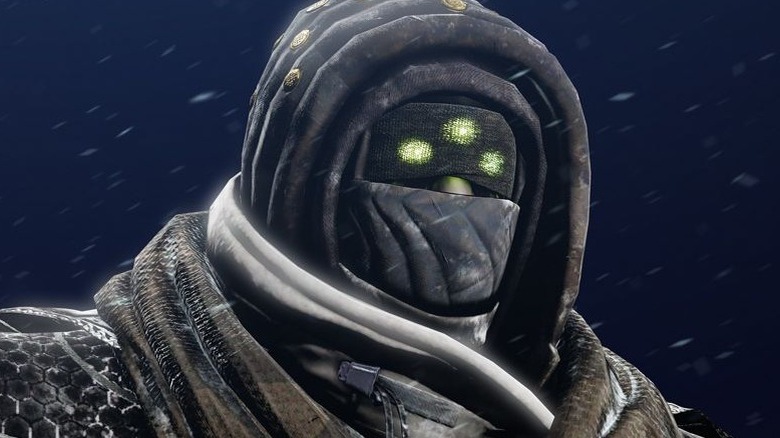 Prominent "Destiny 2" leaker Wish recently announced on Twitter that the multiplayer space shooter will be having a crossover event set in the universe of Bungie's other well-known space odyssey, "Halo." This came as a pretty big surprise because even though Bungie made five "Halo" titles and the first Destiny was originally created to be a follow-up to "Halo," the series is actually owned by Microsoft. The two companies have worked closely together in the past, but don't currently have any sort of exclusive partnership. Forbes reported that Microsoft tried to buy Bungie last year, and "Destiny 2" along with it, but the plan fell through when the PC company got a look at Bungie's asking price. A crossover event would most likely require careful negotiations between the two gaming companies.
Bungie hasn't been resting on its laurels, however. "Destiny 2" has received some massive next-gen upgrades in the last year alongside its "Beyond Light" DLC. Bungie had to drop much of the game's older content to make some of these changes, but it could be that the recent revitalizations of the 4-year-old MMOFPS have given it the boost it needed to catch Microsoft's eye once again. That being said, Wish's leak about new "Destiny" content has fans reeling.
Wish posts Destiny 2 leak on Twitter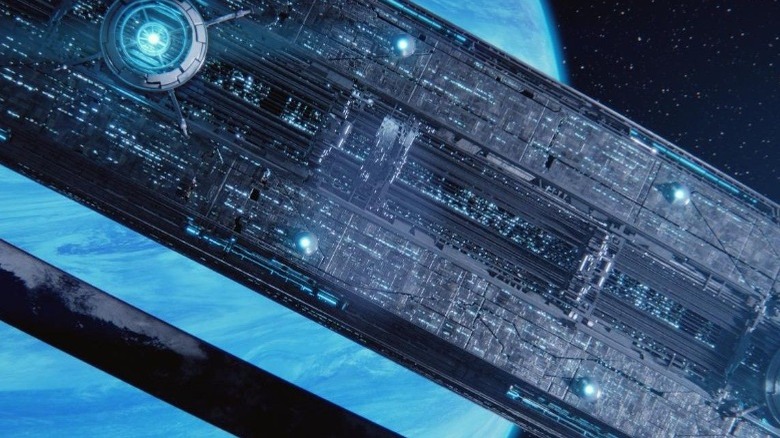 The leaker in question, Wish, first hinted at his knowledge of this crossover in a post made back on May 15. He tweeted, "the most interesting leak is that 'Destiny 2' [shaking hands emoji] 'Halo:CE.' If True, that's gonna be sick." It seems like he was less certain whether or not the collaboration would actually come to pass back then. Wish didn't mention any specific dates and it seemed more like a rumor he'd heard somewhere than anything concrete.
His new post had an entirely different feel to it. "December 30th secret 'Halo' themed mission." Wish tweeted. "Mission takes place on the halo from 'Halo.'" This new post felt much more solid and made it seem like Wish had specialized information, not only about the content, but also the exact date Bungie expects the content to be released.
Wish also posted a leak that one of the most popular weapons in "Destiny," the Gjallarhorn, will be returning either December 22 or sometime over Christmas weekend. Though it seems fans weren't as excited about that information.
It's unclear where exactly Wish got his information and what this new content will entail. Will Guardians get to battle alongside Master Chief? Will gamers get to face off against the Covenant and the Flood? Only time will tell. Hopefully, players will receive official word of the collaboration later this year.