The Biggest Advantage The Playdate Has Over The Nintendo Switch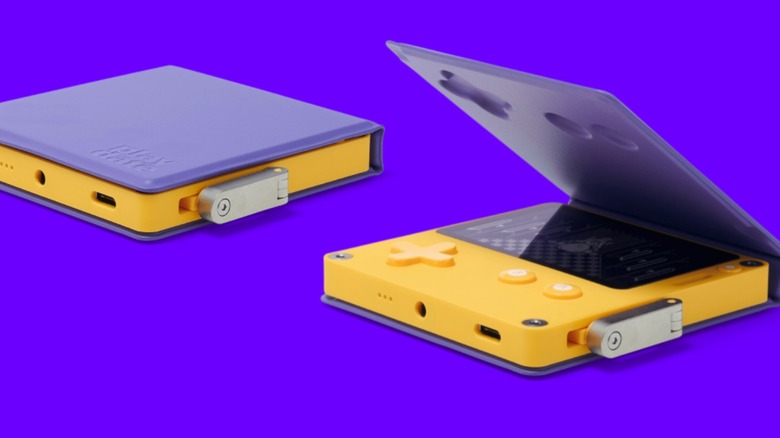 There are several portable systems releasing in 2021, hoping to find space in a market dominated by Nintendo. In 2019, a company called Panic unveiled a new handheld gaming console with a crank, which will fight for attention in the batch of incoming on-the-go gaming units. Considering the Nintendo Switch is such a big player in the handheld market, some might think the newcomer has its work cut out for it, but the Playdate's initial batch already sold out, leaving new customers waiting until 2022 to receive their units. While the Playdate is not necessarily a direct (or even adjacent) competitor, that doesn't mean there's no room for comparison. If you've been affected by the notorious Joy-Con drift issue then you might want to turn your attention to the Playdate.
Advertisement
The folks over at iFixit got their hands on a Playdate and took it apart to see what makes it tick. While dissecting the small device, they naturally turned their attention to that unconventional crank. What they discovered is its construction ensures you won't have to worry about any drifting down the road. According to the report, "There's no wiper or spring or sensor surface to wear out."
For one of the lucky few receiving a unit in 2021, this is one advantage gamers can effortlessly flaunt in front of Switch owners. In fact, the Playdate isn't the only system that has Nintendo beat in that regard.
Hitting Nintendo where it hurts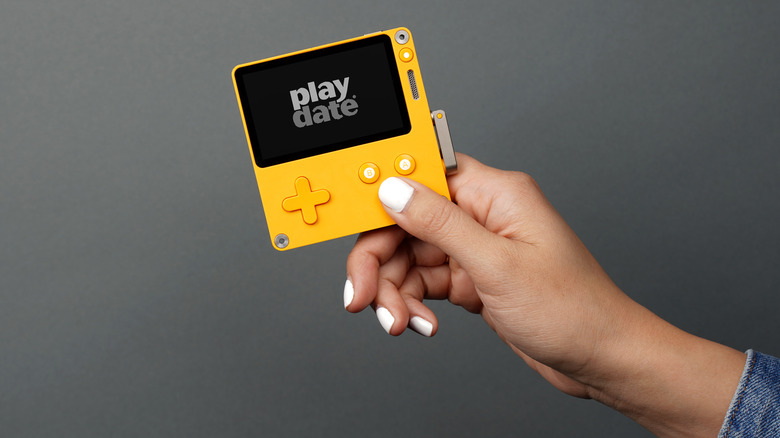 Perhaps a more direct competitor, Valve's Steam Deck was designed to address the Switch's biggest issues, including that pesky stick drift problem. Clearly, Joy-Con drift is a big blemish on Nintendo's record that it wants you to forget about, and while the Playdate may not have set out to compete with drifting controllers, it's a weakness that critics can easily target. But for how long?
Advertisement
Nintendo secretly fixed the Switch's biggest issue by placing small strips of styrofoam inside its Joy-Cons. With this in mind, is it possible that such a defect will no longer haunt Nintendo? Well, even if fans could forgive and forget, it appears that these inserts are not 100% effective.
Whatever the case may be, the teardown from iFixit proves that you can buy a Playdate without having to worry about its signature crank wearing out. This feisty little system might turn out to be a fairly durable piece of gaming technology when it comes out, and with a "Repairability Score" of 6 out of 10, it shouldn't be too difficult to fix either.