Halo Infinite Leak May Have Finally Given Us A Release Date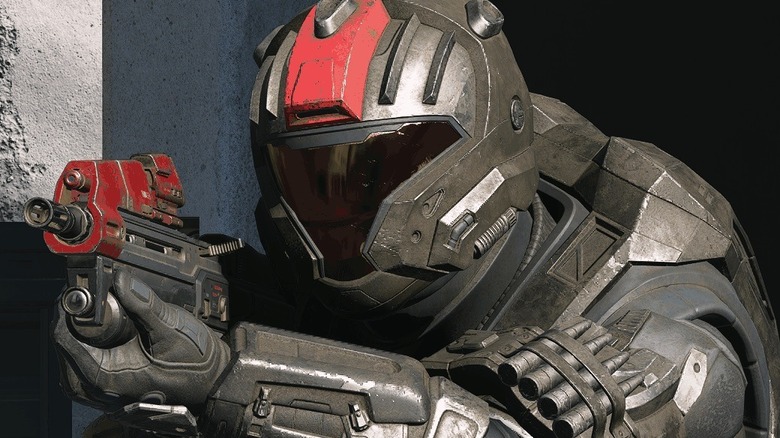 It appears that the "Halo Infinite" release date has leaked ahead of an official announcement. The leak came from multiple sources and store listings, which advertised an alleged release date of December 8. On Twitter, Idle Sloth, who frequently tweets about Xbox-related news, shared a webpage from a Taiwanese online shopping website, which listed the "Halo Infinite" release date as December 8. Idle Sloth followed up by saying that the store page contained some out-of-date information, like stating that Forge mode will be available at launch, which isn't accurate. More recent news indicated that "Halo Infinite" will launch without some features, which will be implemented future updates.
Elsewhere on Twitter, Aggiornamenti Lumia shared a Microsoft Store page that had a listed release date of December 8 for "Halo Infinite." The store page had allegedly been live since August of last 2020, but was recently updated with additional screenshots and a release date. Tom Warren, a senior editor at The Verge, retweeted Aggiornamenti Lumia, stating that "Halo Infinite" will indeed release on December 8. All of this information leaked out ahead of Gamescom Opening Night Live, a two-hour showcase hosted by Geoff Keighley. Other insiders, like Windows Central's Jez Corden, have said on Twitter that Xbox fans should pay attention to the showcase, hinting at big things to come. Keighley himself even responded to Corden's tweet, implying that he could be correct. Despite the uncertainty of a December 8 release date, a "Halo" release in December actually makes a lot of sense.
Halo in December makes sense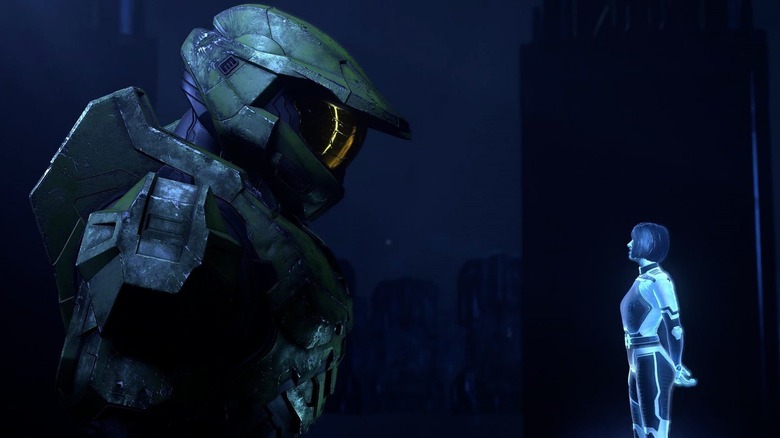 It seems as though Microsoft could slap an official date on "Halo Infinite" during Gamescom Opening Night Live. While it's possible the leaks are inaccurate, December 8 makes a ton of sense for "Halo Infinite." The other date that fans have discussed is November 15, not because anyone leaked it, but because it's the 20 year anniversary of "Halo: Combat Evolved." However, that date is only six days away from the release of "Forza Horizon 5," Microsoft's other first-party release for the fall. While two very different games, releasing them at the same time seems unlikely.
"Halo Infinite" can comfortably release in December, since Microsoft may not need to ship a high volume of copies. A December 8 release would miss Black Friday shopping and fall late within the Christmas shopping season. With a free-to-play multiplayer mode, and a campaign available on Xbox Game Pass, "Halo Infinite" will likely make a splash on the market, regardless of when it goes on sale. Additionally, other AAA games have had success releasing in December, like  "Cyberpunk 2077," which had one of 2020's biggest game launches, selling 13 million copies by mid-December. All that said, it seems like Microsoft is prepared to announce a release date for "Halo Infinite" very soon.