Halo Infinite Will Launch Without These Features, Despite Delays
Though we finally learned why "Halo Infinite" has experienced multiple delays, some details remained shrouded in mystery. Over time, however, additional aspects have come to light. For example, fans now know that "Halo Infinite" will launch without a couple of franchise staples: campaign co-op and Forge mode. The announcement came during a segment of the August Development Update for "Halo Infinite," delivered by Head of Creative Joseph Staten.
Advertisement
Explaining that he and his son recently began playing each of the "Halo" games' campaign co-op on Legendary mode, Staten stated, "campaign co-op is fundamental to the 'Halo' experience." However, he announced, "Unfortunately, as we focused the team for shutdown and really focused on a quality experience for launch, we made the really tough decision to delay shipping campaign co-op for launch. And, we also made the tough call to delay shipping Forge past launch as well."
When asked why the game would release without these features, Staten responded, "when we looked at these two experiences, campaign co-op and Forge, we made the determination they're just not ready." He later added, "So, we're gonna keep campaign co-op and Forge in the oven for a little bit longer and then, when they're ready, we're gonna release them as part of our seasonal road map next year."
Advertisement
Staten's announcement received a mixed response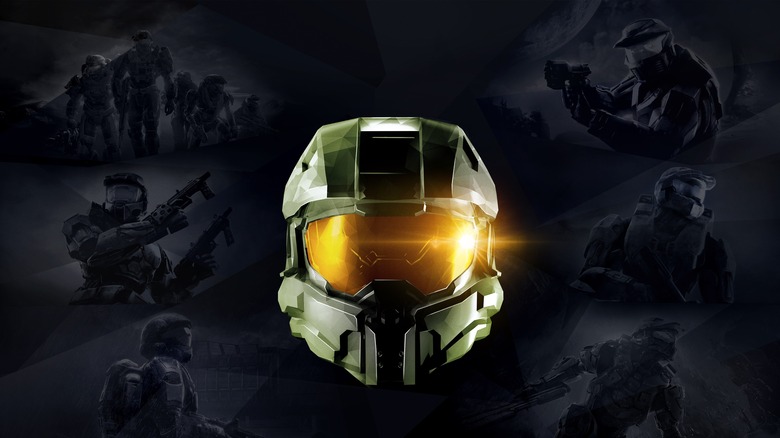 Some gamers didn't respond well to the news, with Twitter user @M_Hasan_Alware calling the announcement "really disappointing." However, some were more forgiving of the developer, such as Twitter user @BLMkrTheOne, who said, "Don't go jumping down 343s throat for this alright, just trust that they have learned their lesson from 5 and will deliver an enjoyable experience."
Advertisement
The justification for the staggered release of campaign co-op and Forge seems to fall in line with the reasoning for most of the "Halo infinite" delays. The game was initially pushed from 2020 into 2021 after fans reacted poorly to the title's Xbox Games Showcase presentation. Many viewers mocked the title for its sub-par graphics, as seen during the segment. While "Halo Infinite" still doesn't have a release date, it is set to ship towards the end of the year according to "Halo Infinite" Studio Head Chris Lee.
Although "Halo Infinite" will launch this holiday season without the aforementioned campaign co-op and Forge, there are some new features that will make players very happy. For instance, the game will go live with cross-play between Xbox consoles and PC, as detailed in an April blog post by Xbox Game Studios head Matt Booty. Further, Booty announced the company was in the process of trying to land its PC titles on a variety of digital storefronts.
Advertisement