We Finally Know When Halo Infinite Will Be Released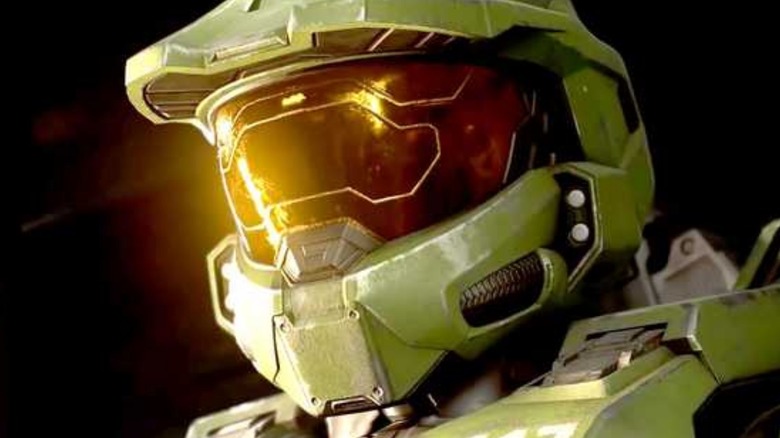 "Halo Infinite" fans received terrible news back in August 2020, when they learned that the game would be delayed into 2021. Ever since, Xbox owners have been eagerly awaiting the day when they could once again take on the role of Master Chief in a new adventure. Soon after, there was a rumor suggesting that "Halo Infinite" would no longer be arriving on Xbox One. Fortunately, this rumor turned out to be false, as "Halo Infinite" was slated for an Xbox One release, along with the Series X|S and PC in 2021. But would the project see another delay into 2022?
Advertisement
Earlier this week, a leak that seemed to have finally given everyone an official release date. Multiple sources pointed to a December 8 launch, which is not too far off — but fans took the rumor with a grain of salt.
It just so happens that Gamescom 2021 began its opening ceremonies today, and "Halo" fans were hit with some exciting news: The leak was correct, and "Halo Infinite" is indeed coming out on December 8, 2021. Not only that, but the game will launch alongside a limited edition Xbox Series X Bundle, as well as an newly-designed Elite Series 2 Controller. In other words, it's looking like this holiday season is going to be filled with Spartan warfare.
More Halo Infinite goodies are on the way
While fans may still feel the sting of the original "Halo Infinite" delays, perhaps it was an appropriate happenstance. As it turns out, 2021 marks the 20th anniversary of the series. As such, there's a new limited edition "Halo Infinite" Xbox Series X bundle on the way to celebrate the legacy of the series.
Advertisement
Priced at $549.99, gamers who purchase this set will get a special controller and "a custom console design imprinted with stars as seen from the surface of Zeta Halo – extending onto the fan behind a blue vent inspired by Cortana." Not only that, but a digital copy of the new game will be included and ready to go upon setup — "no codes required," according to Microsoft.
Are you the ultimate "Halo" fan? Or maybe you already have a Series X|S, but are simply eager for some "Halo Infinite" gear. If either applies to you, there's a separate limited edition series 2 Xbox Elite Wireless Controller designed after the landmark next-gen game. This pad may seem a bit steep at $199.99, but it's more than just a controller with green Spartan-like plating. It also comes with a full set of buttons and thumbsticks you can swap out, customizable profiles, "Hair Trigger Locks," "adjustable-tension thumbsticks," and many other exciting features. Indeed, this is truly a controller built for a pro.
Advertisement
Although "Halo Infinite" is due out on December 8, you can get your hands on the extra special hardware a little early. Both the special edition Series X and the Elite Wireless Controller arrive on Nov. 15, 2021.