Halo Infinite Has Ninja Thinking Of A Career Change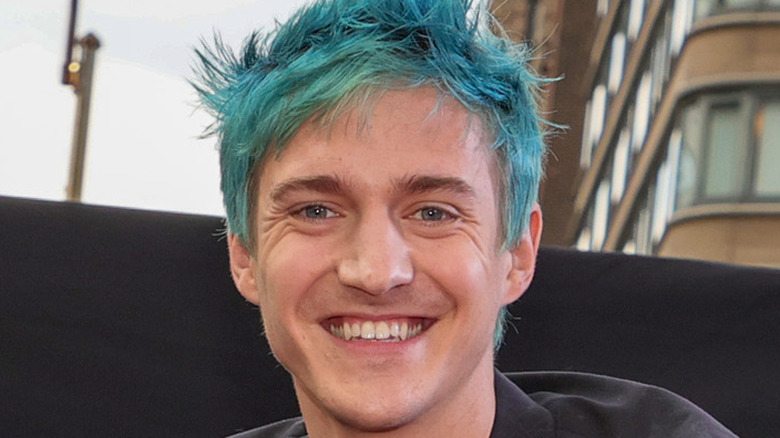 Theo Wargo/Getty Images
A cheeky tweet from Tyler "Ninja" Blevins has fans speculating that the star might be making a big career move by returning to competitive gaming. This time, the game Ninja's got his eye on is the upcoming "Halo Infinite."
In a tweet shared on August 25, the gamer and streaming superstar shared his reactions to fan speculations with a meme. He explained that his fans keep asking him if he's "going to go pro in Halo Infinite." His only response to this speculation was a funny (yet cryptic) image of Squidward from "Spongebob Squarepants" looking stunned and gazing sideways while licking a popsicle — in other words, Ninja's having a bit of fun  while he avoids answering the question outright.
Whether he's already made a decision or not, the possibility of Ninja playing competitive "Halo Infinite" is huge. After all, Ninja is well-known for his competitive gaming success, having taken multiple first-place titles in major competitions for games including "Halo," "Fortnite," and "H1Z1." However, Ninja has taken some major steps back from competitive gaming in the recent past. 
Back in May, he told his viewers that he's not likely to return to playing competitive "Fortnite," which ultimately left fans with more questions than answers. In addition to expressing a desire to step away from some of his most-played games — including "Fortnite," "Valorant," and "Apex Legends" — he explained at the time that he simply "[doesn't] wanna get sucked back into the competitive s***." Is it possible that "Halo Infinite" has inspired a change of heart in the superstar streamer?
Ninja is facing (Halo) Infinite possibilities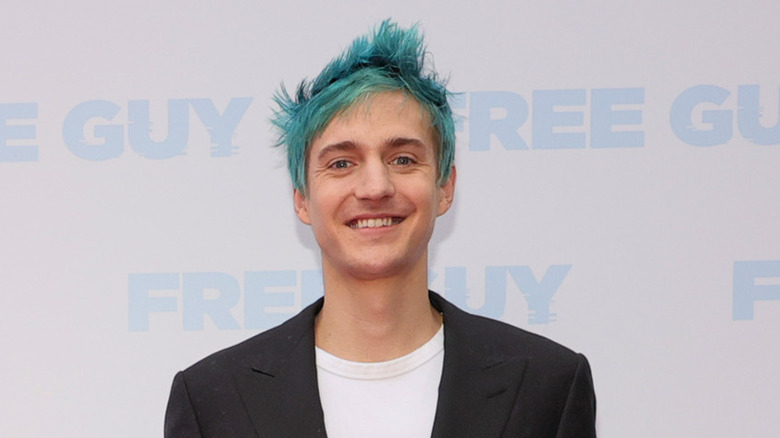 Theo Wargo/Getty Images
So, how likely is it that "Ninja" will be changing up his career and trying his hand at competitive "Halo Infinite?" There's no way to know for sure, but fans certainly are excited about the possibility. In fact, spamming the question "Are you going to go pro in Halo Infinite?" has become a popular response to Ninja's initial post. 
Outside of the repetitive line of questions, several other fans weighed in to show how excited they were about the idea. Appropriately-named user @NinjaNumber1Fan wrote, "You are going to dominate everyone on Halo infinite. Everyone else needs to watch out."
Some big-name commenters also weighed in, including former pro "Halo" player Faisal "Goofy" Khan, who simply commented with an emoji that seemed to imply he was fielding the same questions. Similarly, Tahir "Tashi" Hasandjekic, the "Halo" Esports Lead at Microsoft and 343 Industries, shared a GIF of Lupita Nyong'o saying, "My phone lines are open." Whether these interactions are standard hype or credible clues is impossible to determine at this point, but they're certainly thought-provoking for fans.