Netflix Is Testing Out Mobile Gaming With One Of Its Most Popular Shows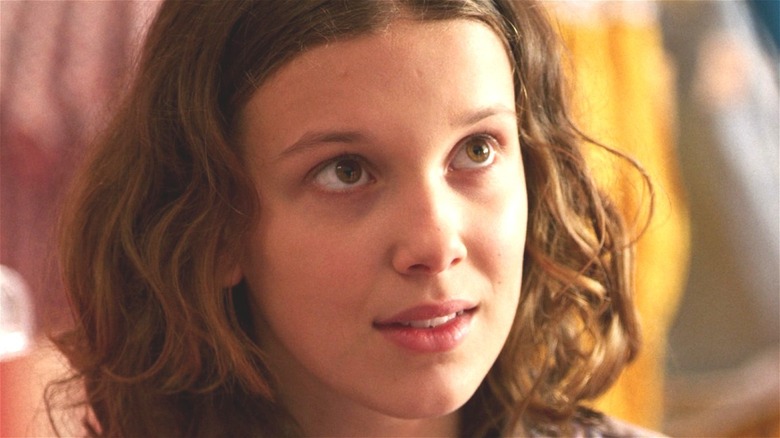 Netflix
Netflix already owns everyone's TV and movie time, and now the streaming giant is getting serious about gaming, too. According to The Hollywood Reporter, Netflix is launching a public test of a new mobile gaming initiative with two games based on one of its most popular shows, which will be returning for a new season in 2022. Soon your Netflix app won't just be for watching "Stranger Things," it will be for playing it, too.
Unfortunately for wannabe Netflix gamers, it may be a while before the mobile games go into wide release. The test release of the games is exclusively in Poland for now, and will only be available for Android users. Netflix subscribers will be able to download the games from the Google Play Store and play them within the Netflix app. It's not clear when games will launch in other countries, including the United States, or when they'll be available for other operating systems. But Netflix seems to be working quickly to get its mobile games out into the world; the company only hired someone to head up game development last month, according to The Hollywood Reporter.
Unlike most mobile games, which rely on ads and in-app purchases to make money, Netflix's games will be advertisement and upgrade-free, just like its video content. But what sort of games will Netflix debut? 
What will the games be like?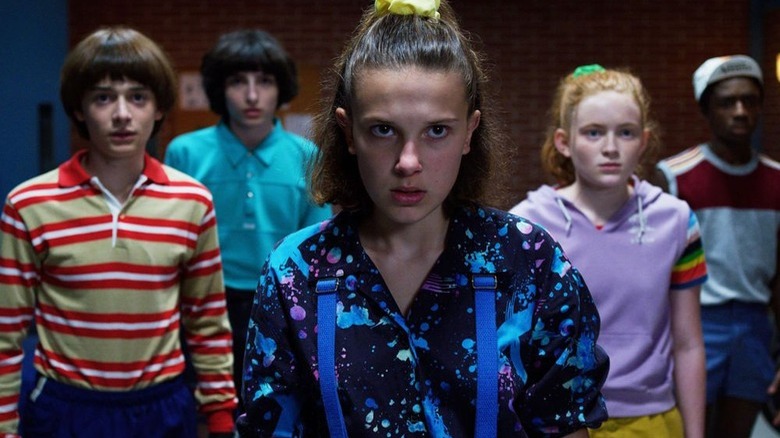 Netflix
The games are both "Stranger Things"-themed, and are called "Stranger Things: 1984" (the year in which Season 2 is set) and "Stranger Things 3."
Google Play has listing pages for both games. "Stranger Things: 1984" is described as a retro-style adventure game. "It's 1984 all over again," the description of the game reads. "Experience an action adventure game just like the ones our heroes would have played back in the day." The game allows players to explore locations around Hawkins, Indiana and "solve puzzles with the unique abilities of each character." Items that can be collected for power-ups include Eggo waffles and garden gnomes.
"Stranger Things 3: The Game" is a more modern mobile game-style adventure based on the third season of the sci-fi series. "Just like in the show, teamwork is at the heart of Stranger Things 3: The Game," the description reads. "Fans can team up in two player local co-op to explore the world of Hawkins, solve puzzles, and battle the emerging evils of The Upside Down as one of twelve beloved characters from the show."
Netflix has described its game development efforts as "very, very early days," but the company hopes to make games another category in its ever-expanding content offerings.
According to The Hollywood Reporter, Netflix COO Greg Peters said during a July earnings call that gaming expansion efforts are starting small. "We'll learn, we'll grow," he said. "Really, we can do what we've been doing on the movie and series side, which is just hyper, laser-focused on delivering the most entertaining game experiences that we can."