Dr Disrespect Throws Shade On Jake Paul's Boxing Career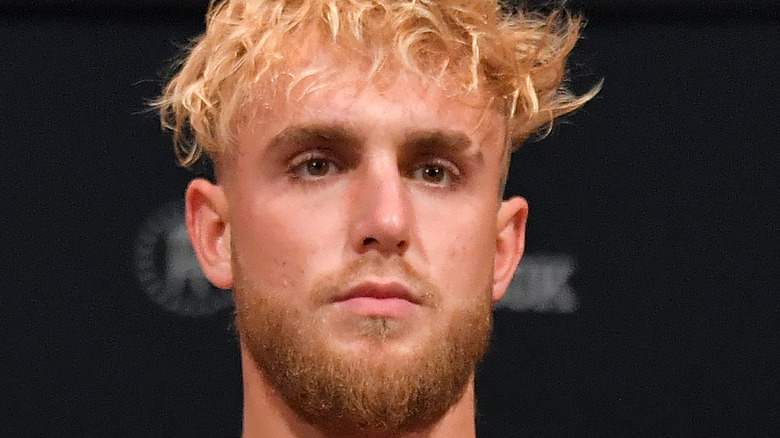 Jason Miller/Getty Images
Dr Disrespect is a guy that knows a bit about violence, speed, and momentum (just look at the name of his book). The Two Time Blockbuster Video Game World Champion has never had a problem with weighing in on pop culture and current events. And although the streamer has recently begun a legal battle against Twitch, he recently turned his attention to another type of fight: boxing matches. Specifically, Dr Disrespect has a few thoughts on the trajectory of Jake Paul's boxing career.
Although Paul hasn't been in the boxing game for very long, he's certainly made an impression. The day after Jake Paul defeated former UFC Welterweight Champion Tyron Woodley (via LA Times), all the Doc seemed to want to know is: How long is Paul's boxing run going to hold people's attention?
"Anybody see the Jake Paul fight last night? I didn't." Dr Disrespect asked his chat during a stream. He explained that although he didn't see the fight live, he did check out a "rebroadcast" of the match the morning after. For a moment, it seemed as though that was all the Doc had to say about the situation. After a bit of silence, though, Dr Disrespect explained why he decided to skip out on Jake Paul's latest bout.
Dr Disrespect is less interested in Jake Paul's boxing matches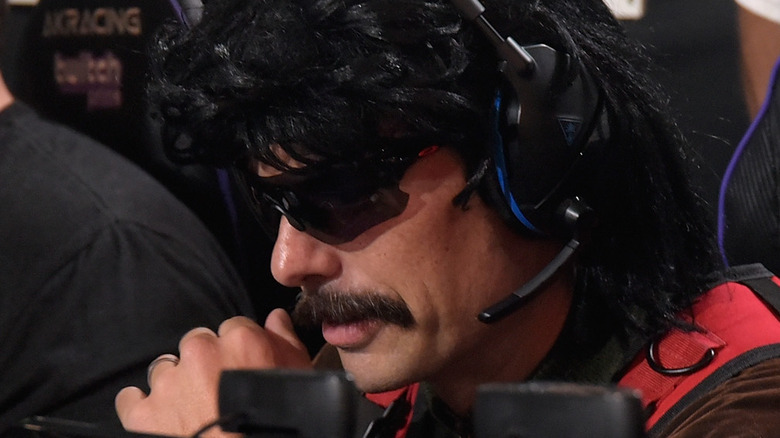 Michael Tullberg/Getty Images
Dr Disrespect told his viewers that it feels like the novelty of Jake Paul's boxing career is starting to wear off. He said, "I'm losing interest, I guess that's what it is... I liked the idea initially, I liked the hype and all this, but like, now that we've seen some lackluster sort of fights ... How much more can the momentum continue on?"
According to Dr Disrespect, it seems like Jake Paul and the promotions he's fighting for might want to look into how they're going to keep these fights fresh. As an example, Dr Disrespect suggested that Paul should face off against an opponent of greater ability, hinting that having two very different competitors might make for a more interesting match. He added, "At this point, it's about the influencer and celebrity status of this fight, right? " 
Jake Paul isn't the only member of his family to have the legitimacy and longevity of his matches called into question. Just a few months ago, Logan Paul's fight with Floyd Mayweather gave way to controversial theories regarding the actor/YouTuber/athlete's prowess in the ring. The two brothers might not be as close as they once were, but it sure seems like they tend to draw many of the same criticisms.