How A Super Mario Bros. Block Led To A Police Helicopter Being Deployed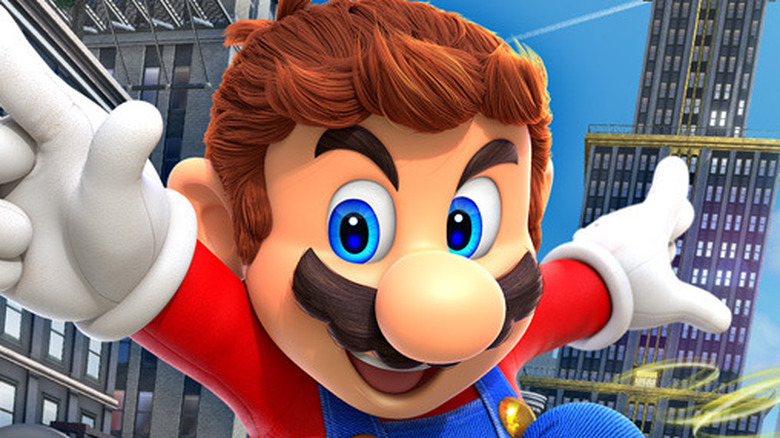 Per a report from New York Daily News, a piece of gaming iconography led the New York Police Department into a standoff with a New York graffiti artist on Thursday, August 26. This occurred as the artist was finishing up painting a "Super Mario Bros." question block, an element that has appeared in everything from the original "Super Mario Bros." to more modern installments of the plumber-starring franchise, on the side of a water tower.
Police first arrived at the water tower in the early hours of the morning on August 26, when the yet-to-be-spotted vandal was still inside of it. However, as the officers on the scene still could not see the graffiti artist, the NYPD reportedly deployed a police helicopter to get a better look. The aircraft's flood lights eventually revealed the artist "popping his head through a hatch at the top of the 10-story tower," reported New York Daily News.
When the artist refused to exit the water tower following the command of the NYPD, the department deployed a drone "in an attempt to make contact with him." According to WNYC Senior Editor Christopher Werth, who relayed the day's events to his followers on Twitter, the NYPD blocked off the American Playground and multiple streets for several hours while they were trying to get the artist to come out of the tower. Werth continued to provide updates as the standoff went on.
Was a Mario block worth all the fuss?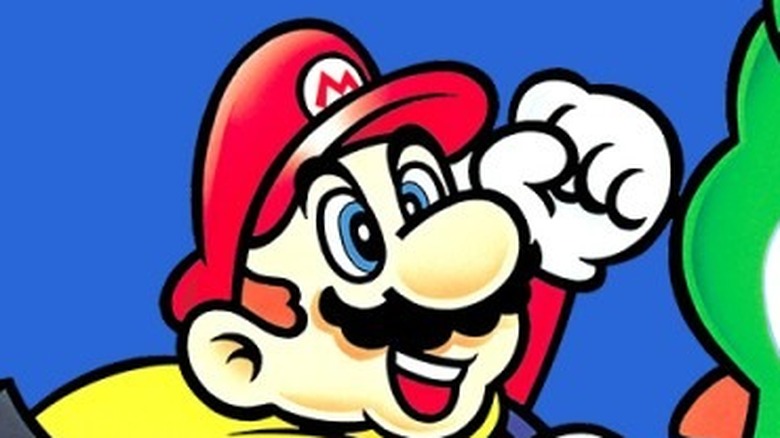 In another tweet, Christopher Werth stated, "Lot of people down here questioning whether this a good use of city resources to have so many police here trying to catch one graffiti artist." Werth also noted that the artist had made himself known to nearby residents before getting to work on the piece — one neighbor had actually let him into her home to take pictures of the water tower
During a press conference, Werth asked the NYPD to respond to residential concerns over the "disproportionate response" to the graffiti artist. In a clip of Werth's interaction with the NYPD, a representative can be heard saying they would not respond at this time.
The graffiti artist was eventually arrested at 1:30 PM when he decided to climb down, hours after the standoff had begun. The suspect was taken to a nearby hospital following his descent from the water tower and arrest. Further, the charges against him have yet to be finalized. It is unclear if the bits of the block currently illustrated on the water tower will be removed or stay unfinished.