The Real Reason Fans Think Netflix Copied This GTA 5 Art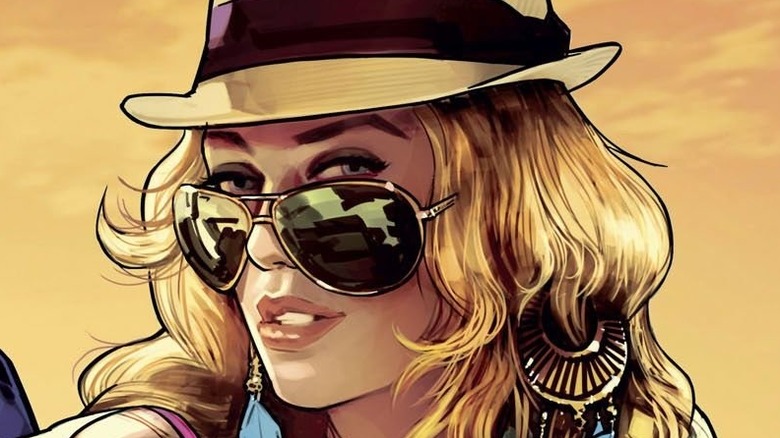 Fans of the "Grand Theft Auto" franchise tend to be pretty passionate. Not only do they excitedly clamor for any and all signs of a "Grand Theft Auto 6" announcement, but they're often quite protective when it comes to their favorite crime simulator from Rockstar Games. That may be why fans are currently in an uproar over a TV series on Netflix that appears to have ripped off some of the game's artwork.
As pointed out by a fan on Reddit, the opening credits sequence of Netflix series "El cartel de los sapos: El origen" (a.k.a. "The Snitch Cartel: Origins") features numerous pieces of artwork that appear eerily similar to key art and loading screen images from "Grand Theft Auto 5" and "GTA Online." Redditor Frandoy shared several side-by-side comparisons, including a shot of two armed gunmen stepping out a van and another that looks almost exactly like an image of "GTA 5" protagonist Michael De Santa flipping through a stack of bills. Aside from a change of clothes, the pose and the condition of the fabric the character is wearing appear to be nearly identical. Other images include character models that look as though they've been copied from some of the game's most iconic loading screens. 
Needless to say, plenty of "Grand Theft Auto" fans weighed in on the similarities — and many of them were not pleased.
Grand Theft Auto fans are convinced something's not right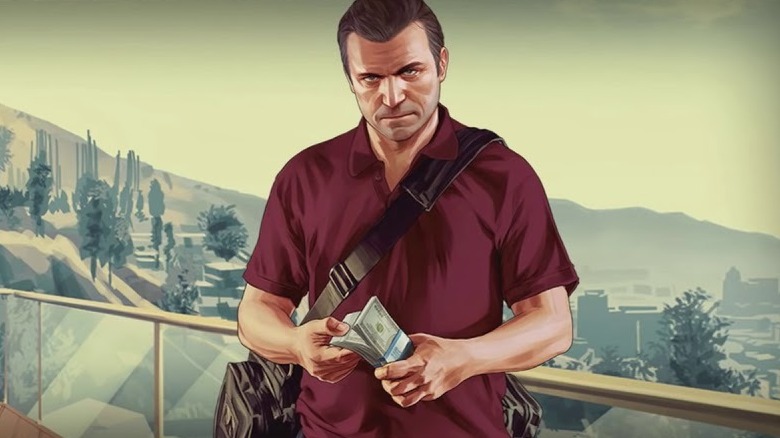 The reactions of "Grand Theft Auto" fans replying to Frandoy's post ranged from amused to shocked to downright livid. 
"As a designer, there are a few immediate things you look for in these sorts of situations to see just how much of the design was stolen from something else," wrote Reddit user SerExcelsior. They added, "It really sucks to see stuff like this done. There's no telling who's to blame here." SerExcelsior hinted that maybe the designer on the project felt they were being underpaid, which led to the allegedly copied images.
Most of the replies seemed genuinely surprised that something like this had made it to air. One user remarked that some of the designs looked exactly the same, only with the colors changed, while others pondered the possible legal ramifications that could come from this case.
Neither Netflix nor Rockstar Games have responded to the situation, but fans seem pretty convinced that something fishy is going on. As Reddit user Coleburg86 put it, "This happens so often in graphic design. It's just so rare to steal from images that millions of people have seen thousands of times."