Battlefield Actor Michael K. Williams Passes Away At 54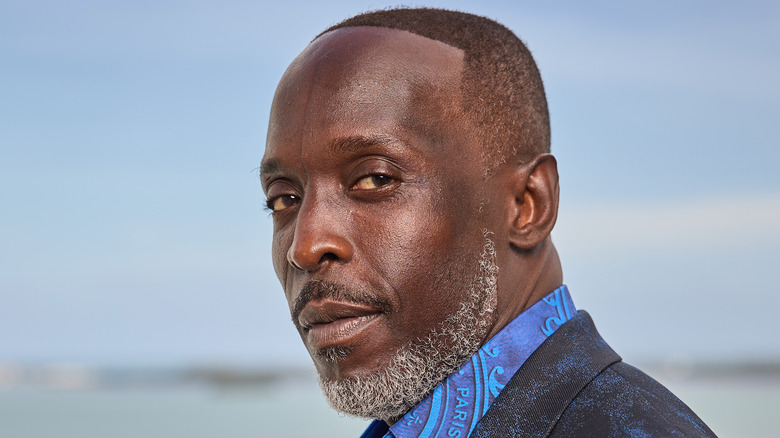 Rodrigo Varela/Getty Images
When it comes to "Battlefield 2042" characters, the most recognizable one is Kimble Graves, or Irish. The character was the focus of the trailer that clued fans in on the fact that "Battlefield 2042" won't be the sequel they were expecting. Irish first appeared in "Battlefield 4," where actor Michael K. Williams played the character. Tragically, Michael K. Williams has passed away at the age of 54.
Williams' career included much more than just Irish is "Battlefield" games — according to IMDb, the actor worked in over 100 different projects, including "The Wire," "12 Years a Slave," and even "Assassin's Creed." Since 1994, Williams was acting in everything from music videos to television series to video games. He truly did it all.
His death hit many in the gaming community hard, and fans took to Twitter to pay tribute to the late actor. As one user pointed out, Williams had a huge range in the characters that he played, and he transcended genres and media forms to impact a lot of people. One "Battlefield" fan mentioned that Williams "brought every one of his characters to life," including Irish from the popular FPS game.
In fact, fellow actor Wendell Pierce praised Williams as "one of the great American actors" because of how well he can portray "humanity" in characters that others wouldn't be able to capture. However, Pierce wasn't the only entertainer inspired by Williams' career.
Michael K. Williams inspired many
"The Wire" was one of the most popular projects Williams acted in, and his character Omar Little was how many people knew Williams. Little's character was an inspiration to many people, and several of whom shared quotes from the television show to celebrate Williams' memory.
Dr. Nnedi Okorafor, award-winning author of "Akata Witch" and "Remote Control," mentioned that Omar Little (and Williams' performance) was so lovable that he inspired a character in her book. In fact, a quote from Little is even used to open up the first chapter.
Stories of Williams' impact on others littered the internet as people joined together to share memories and favorite parts of his career. The official "Battlefield" Twitter account also joined in, pointing out that Williams' "performances were second only to his incredible presence."
"Battlefield" fans can look forward to seeing Williams again when "Battlefield 2042" comes out. Fans can check out the trailer and see how it pays homage to some iconic "Battlefield" mechanics., or watch the short film about the game, "Exodus," which stars Williams.