Destiny Has Set Its Sights On Hollywood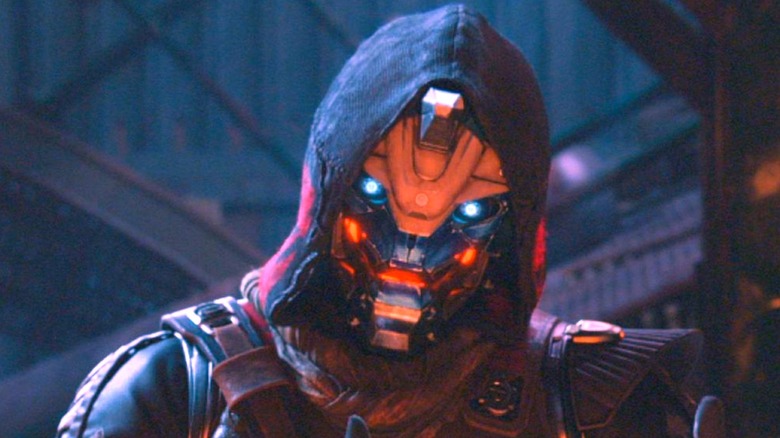 Bungie appears to be moving the world of "Destiny 2" into Hollywood, based on an executive job listing. An ad for a senior executive job (spotted by TheGamePost) is looking for someone to "drive projects that extend the Destiny franchise into new categories including TV, films, books, comics and audio formats."
The job posting is very clear that Bungie is looking to expand "Destiny 2" into other mediums. However, it seems as though Bungie doesn't want to work on these projects in-house. The job listing states that the executive will find and work with third-party companies and partners to develop these projects. It also states that the goal is to "tell additional myths" in the "Destiny 2" universe, so a rehashing of the games' stories in a TV show or movie seems unlikely.
Working with third-party companies to turn video game properties into movies and television shows has been the norm in recent years. The "Sonic The Hedgehog 2" movie is being produced by Paramount and "The Last of Us" TV series will be produced by HBO Max. Both of these gaming properties are being overseen by their respective developers, even though the developers are not responsible for the projects. As always, there are some exceptions. For example, Sony Pictures is working on "Uncharted," a Sony video game IP. The main difference here though is that Sony already had a film division and a video game division, so it makes sense for the company to make its own movie adaptations. In addition to revealing that Bungie wants to work with a third party, the job description also revealed some interesting details about the future of "Destiny."
More Destiny universe details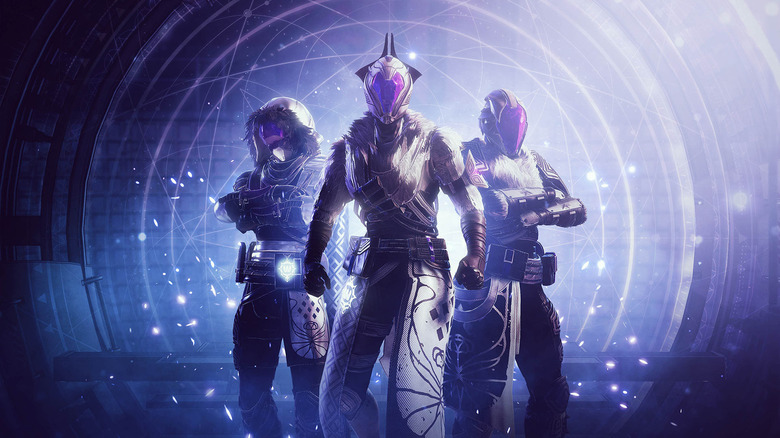 The responsibilities section of the job ad gave fans some idea of where how "Destiny" might continue to develop its mythos. It is important to note that this job description represents what Bungie wants to do with "Destiny 2" in the future, but the position could shift over time and nothing is guaranteed yet.
The ad communicated that the executive will, "work directly with Destiny Universe Leadership Team to coordinate productions, franchise plans, and cross/transmedia stories, as well as establish and execute against IP goals, and address potential conflicts between various efforts." This section makes it sound like the different stories being told in the "Destiny" universe might all be canon and connected, something that not many other video game movies and TV shows are doing. It seems like Bungie is more interested in having a wide-reaching universe instead of just cashing in on its property. Interconnecting stories need someone to oversee them for possible continuity errors, though, making a new position necessary for the success of Bungie's plans.
To drive home the focus on TV and movies, the required skills section states that potential candidates must have credits on multiple projects, including animation. While potential applicants might expect the required skills for an executive position to be intense, requiring credits in a diverse swath of movies and television series demonstrates that Bungie is taking the "Destiny" universe seriously.