The Sad Truth About That Nintendo Switch Price Drop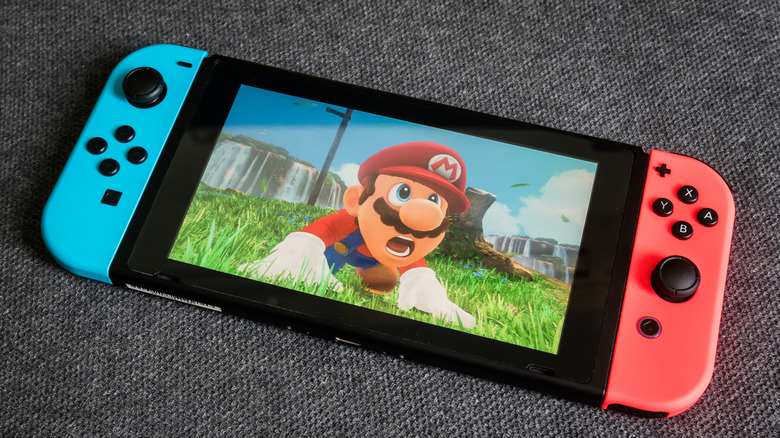 Wachiwit/Shutterstock
Despite its consistent sales, the Nintendo Switch is getting a permanent price drop, but there's a catch. As reported by VGC, the base Nintendo Switch now costs €269.99 (down from €329.99) in Europe and £259.99 (down from £279.99) in the UK, with the price now reflected on Nintendo's website. Nintendo UK gave a statement to VGC, confirming the lowered prices across Europe and stating that the change is due to the upcoming Nintendo Switch OLED model, which underwhelmed fans.
"More than four and a half years after its first release, Nintendo Switch continues to have strong sales momentum in Europe," A Nintendo UK spokesperson told VGC. "After carefully weighing up a variety of factors, including currency exchange rates in Europe and the upcoming launch of Nintendo Switch – OLED Model, we decided that now was the appropriate time to change the European trade price of Nintendo Switch."
According to The Verge, the Nintendo Switch OLED costs €364.99 in Europe and £309.99 in the UK, so the price drops put a bigger gap between the original console and the new OLED model. Without the price drop, people might be hesitant to buy the original Nintendo Switch model, since the OLED wouldn't cost much more money. While this price drop is exciting, many American fans were left wondering if a similar change might come to U.S. markets.
Nintendo has no plans to reduce the price in the U.S.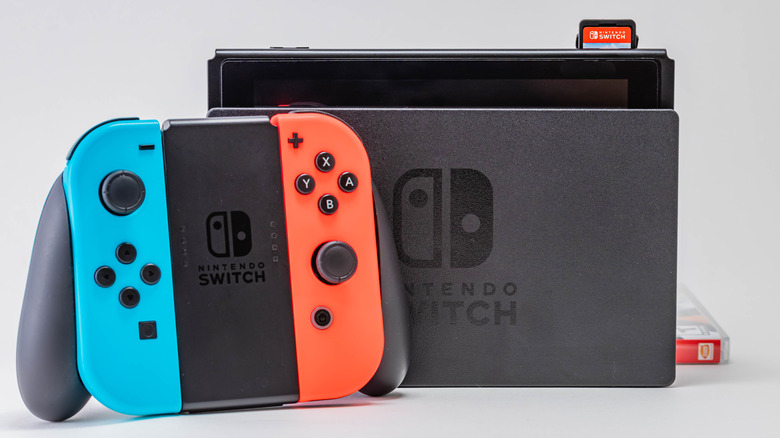 John Mantell/Shutterstock
For anyone in the U.S. who thinks they will be able to get a Nintendo Switch for a bit cheaper, Nintendo has bad news for you. As reported by Stephen Totilo of Axios, Nintendo has confirmed that there will not be a price cut for the Nintendo Switch in America.
"The trade price adjustment is for the European region only," a Nintendo spokesperson told Totilo. "There are no plans to change the Manufacturer's Suggested Retail Price for any Nintendo Switch model in the U.S."
The current recommended retail price in the U.S. for the Nintendo Switch is $300 and the Nintendo Switch OLED is $350. While the current U.S. prices are a little further apart than the European prices before the discount, it seems odd that Nintendo isn't introducing a similar discount in American markets. 
Considering that Nintendo has sold 89 million Nintendo Switch units as of June, with an incoming increase in sales when the OLED model releases, Nintendo probably doesn't see a reason to lower the price of the console in America, especially since people continue buying them.