The Real Reason These Fans Want To Sue Genshin Impact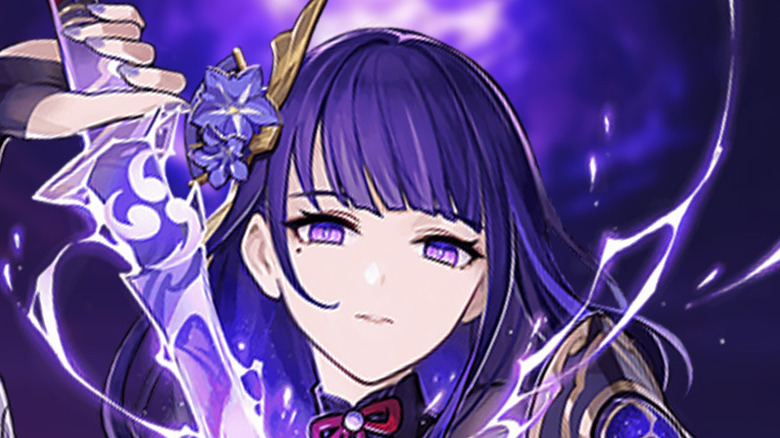 At least one fan of "Genshin Impact" is suing developer miHoYo over one of the title's recent character releases, alleging that the company misled customers and changed the character prior to release. Over on miHoYo's official forums, a few different fans have begun posting their law licenses to show that they're not messing around (translation via Kotaku). As a gacha-style game, new characters, like Aloy from "Horizon Forbidden West," are regularly added to the game, where players can spend money and roll for a chance to win coveted characters. So the big question is, why are they mad about this particular one?
The anger and threats of legal action stem from the release of a 5-Star character, Raiden Shogun. While most players seem to be enjoying the new character, some people are upset and her synergy with another character. As noted by Kotaku, some beta testers leaked information about Raiden Shogun before her official launch, indicating that she had great synergy with another character, Beidou.
The two electric characters' moves apparently worked well together during the beta period, but that information wasn't supposed to have been shared with the general public. The rumor that the two characters meshed well together led to some players feeling that Raiden Shogun would be a good investment, since players would need to engage with the controversial gacha mechanics in "Genshin Impact" to acquire her. Some players would have spent real money rolling for Raiden Shogun, which may have led to the backlash when she didn't work the way they thought she would. Here's why people are up in arms over Raiden Shogun.
Raiden Shogun has zero synergy with Beidou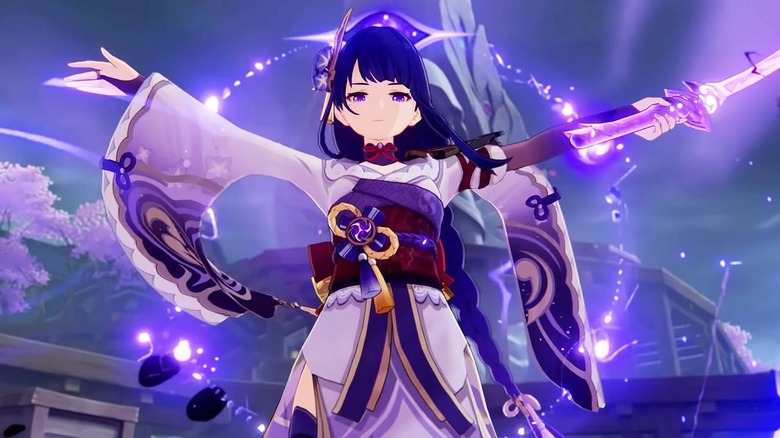 Upon the full release of Raiden Shogun, players found that her abilities don't mesh with Beidou. In fact, Raiden Shogun's abilities don't affect Beidou's abilities at all, making them unable to perform any combos together. This is what has led several players to be unhappy — and why a few have threatened to sue miHoYo. Of course, since these players were making assumptions based on leaks, it's unclear if those lawsuits would ever actually succeed. After all, it seems miHoYo did not officially advertise Raiden Shogun to work with Beidou, even if that's how she worked in the beta.
Raiden Shogun is still considered a powerful character, although some fans are arguing that the game needs to be updated so she works with Beidou. The argument is that very few characters in the game don't work with Beidou's elemental burst, so the game should be changed to allow Raiden Shogun to work with it.
It remains to be seen if miHoYo has any interest in giving into fan demand, or if any fans will actually follow through with taking legal action. However, this isn't the first time "Genshin Impact" has found itself in hot water on the internet and probably won't be the last, especially considering the game's popularity.