Super Nintendo World's First Expansion Has Fans Going Bananas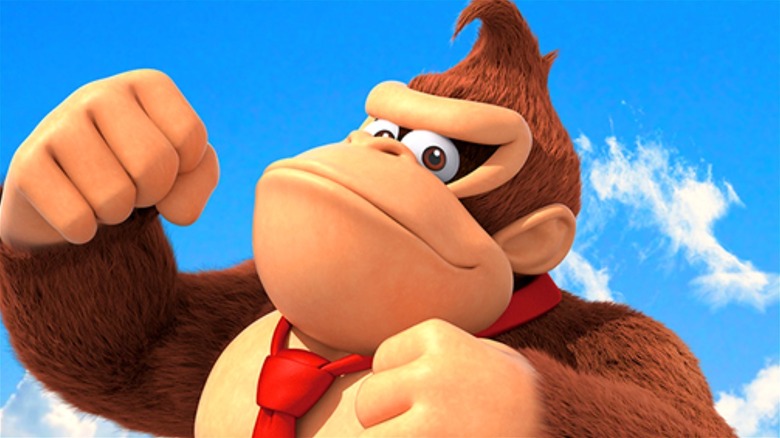 Nintendo/Universal Studios
Super Nintendo World is currently open at Universal Studios in Osaka, Japan. It is also set to open at Universal Studios parks in Universal City, California, and Orlando, Florida in the future. The attraction is based on the "Mario" video game franchise and immerses visitors in Mario's Mushroom Kingdom home through rides, interactive environments, themed food, and more.
On September 28, Nintendo announced that Super Nintendo World in Japan will be expanding with a "Donkey Kong" themed area, which is expected to open in the year 2024 on a date that has yet to be announced. While Mario may be one of gaming's most iconic characters, he wouldn't exist without Donkey Kong, so adding a new area themed around the character's titular franchise is plenty appropriate.
Based on Nintendo's description, the Donkey Kong expansion will include "a roller coaster, interactive experiences and themed merchandise and food," as well as "lush jungles" intended to resemble Donkey Kong's canonical home. In large part, fans online have received and shared the news of the upcoming "Donkey Kong" attraction with palpable excitement.
Fans are already planning their trips to Japan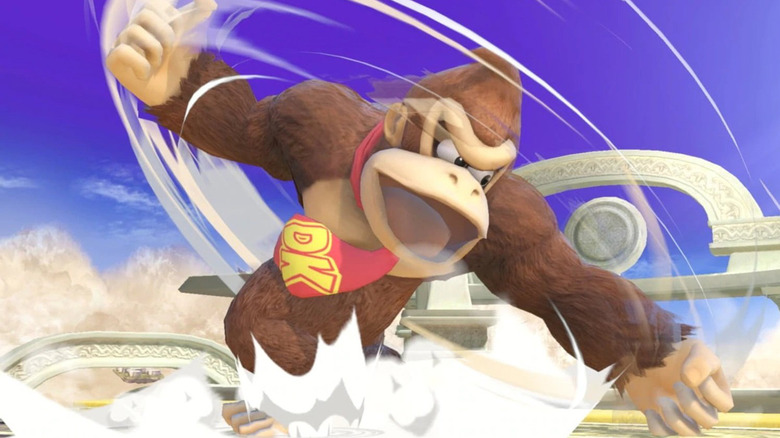 Nintendo
Though a base version of Super Nintendo World has yet to open at Universal Studios in Orlando, Florida, the official Twitter account for the park nevertheless posted news of the Donkey Kong expansion coming to Super Nintendo World in Osaka, Japan. While some users in response shared their disappointment that the update included no mention of the Mario attraction's opening date in Orlando, a considerably larger number of users expressed their excitement at the prospect of a new Donkey Kong theme park attraction somewhere in the world.
For example, Theme Park Jake, who links to an amusement park-themed YouTube channel in their Twitter bio, reposted the news with the simple but expressive caption "YESSSSSS." User @justinstorm90, meanwhile, retweeted Universal Orlando's original post and added, "So excited for this!!" User @tytybakes took his anticipation one step further, writing, "my life is complete" in response. Finally, @_ashleyljackson replied, "Japan here I come!" and expressed what plenty of fellow fans of Nintendo games are likewise thinking.
More details about Super Nintendo World's "Donkey Kong" expansion, possibly even including when a similar attraction might be added to parks stateside, should be announced in the lead-up to its 2024 opening in Osaka, Japan.