Original Super Mario Bros. Star Has Strong Opinions On The New Cast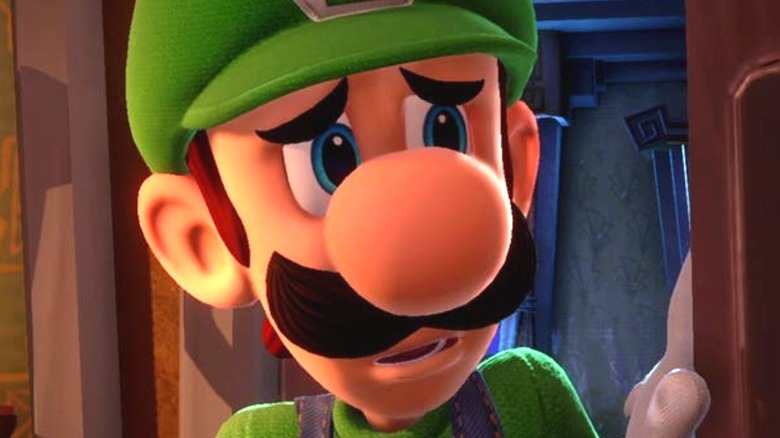 Nintendo
Fans have known that an animated "Super Mario Bros." film was in the works since at least 2018, but details have been thin while the film has been in development. That all changed at the September Nintendo Direct when the complete cast list was revealed, prompting plenty of strong opinions from gamers and even one of the stars of the original "Super Mario Bros." film, John Leguizamo.
Advertisement
Leguizamo played Luigi in the 1993 live-action film "Super Mario Bros.," a movie some remember as one of the worst video game adaptations ever made. However, others feel it has earned a place as a cult classic over the years, and sales of the original have spiked recently, according to Business Insider.
Replacing Leguizamo as Luigi in the new film is Charlie Day, who is best known for his role on "It's Always Sunny in Philadelphia" but has also appeared in films such as "Pacific Rim." Rounding out the cast of the "Super Mario Bros." movie is Chris Pratt as Mario, Anya Taylor-Joy as Princess Peach, and Jack Black as Bowser.
While Pratt's casting in the film has proved the most divisive choice so far, Leguizamo had an issue with the overall composure of the cast and its lack of a specific type of diversity. Here is what the star of 1993's "Super Mario Bros." had to say about the casting news.
Advertisement
Leguizamo is disappointed that there are no "No Latinx in the leads!"
While Leguizamo did seem to support the decision to bring back the "Super Mario Bros." franchise to the big screen, he felt that the casting was a step backwards for the franchise. The actor took to Twitter to share his feelings on the matter, writing, "So glad #superMariobros is getting a reboot! Obviously it's iconic enuff. But too bad they went all white! No Latinx in the leads! Groundbreaking color-blind casting in original!"
Advertisement
Leguizamo is correct that all of the leads in the new animated film will be voiced by white actors. While the presence of Kevin Michael Richardson as Kamek and Keegan-Michael Key as Toad does introduce some diversity to the project, there are no Latinx actors currently involved. The actor also added a note that perhaps implies he felt he should be involved in the film, writing, "Plus I'm the only one who knows how to make this movie work script wise!"
As noted, Leguizamo is far from the first person to express their unhappiness about who has been cast in the upcoming film. A vocal group of fans demanded that the role of Mario go to the beloved Danny DeVito, Charlie Day's costar on "It's Always Sunny in Philadelphia." However, far fewer fans have put in a pitch to see Elon Musk and Grimes reprise their roles of Wario and Princess Peach, which they debuted on a Saturday Night Live skit.
Advertisement