Amazon's New World Is Already Causing Headaches For Fans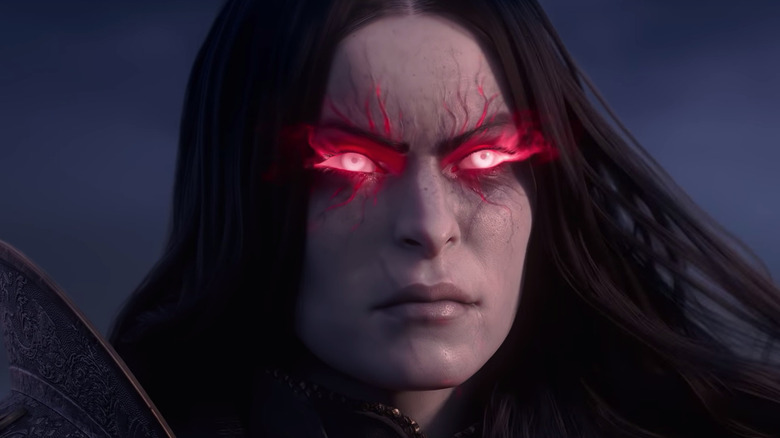 "New World" seemed like the redemption that Amazon Game Studios needed for people to forget its shady past in gaming. Glowing articles about previews from outlets like IGN pointed to a fresh and unique open-world MMO, inspired by best-sellers like "Skyrim." Positive press, combined with other attention it received, convinced enough people to invest in "New World." One problem, though — too many people were interested.
Advertisement
"New World" servers couldn't accommodate the thousands of users that queued up to enter the fantasy world of Aeternum. Devs struggled to moderate crowded queues as customers grew impatient on social media. People began sharing screenshots of their four-digit, sometimes five-digit, positions in the virtual waiting line while simultaneously bashing the game in reviews. 
"Amazon owns AWS, the biggest Server farm in the world, they host Netflix, Facebook, Twitter and Twitch. Yet they can't spare enough server capacity to launch their flagship game," one disappointed reviewer wrote on Steam.
Developers seemed to be trying their best, though. Later in the day, they posted a launch day update on the "New World" website about the team's near-future plans. All regions successfully went live, but it would take a bit longer to open additional worlds for everyone who wanted to play.
Advertisement
"We are aware of login queues and server issues," the devs tweeted out in response to the outrage, "the team is working hard to get them addressed and get everyone in and playing!"
On the bright side, the rocky launch hasn't completely crippled "New World." The numbers don't lie.  
Success amongst issues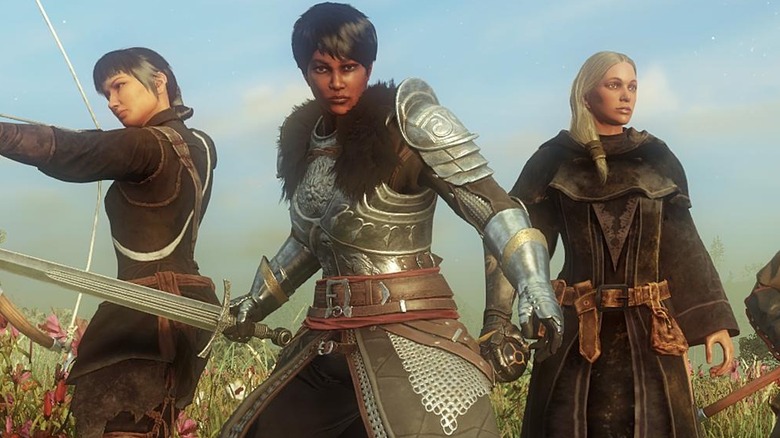 "New World" managed to reach record highs on Steam and Twitch in spite of long queues and server issues. Geoff Keighley said "New World" was "crushing it" by pointing out how the MMO surpassed 700,000 concurrent players on Steam and 925,000 concurrent viewers on Twitch. According to Steam DB, these numbers rocketed the game into the top 5 on each platform. It's currently ranked #2 for current player count on Steam right below "Counter-Strike Global Offensive," and the most viewed category on Twitch behind the likes of Just Chatting and "League of Legends."
Advertisement
Amazon delayed the launch of "New World" three times before finally settling on a date. First, it pushed the game back from August 25, 2020 to spring 2021, after a round of beta testing. Then, it slid to August 30, 2021 — over a year after it was first supposed to come out. Eventually, it launched on September 2. It still wasn't enough to ensure a painless release.
At this time of writing, "New World" devs are still adding worlds to each regional server. They've been tweeting regular updates whenever they add new worlds. Hopefully, these additions help take the strain off the overburdened servers.