This Is Now Steam's Most Hated Game Of All Time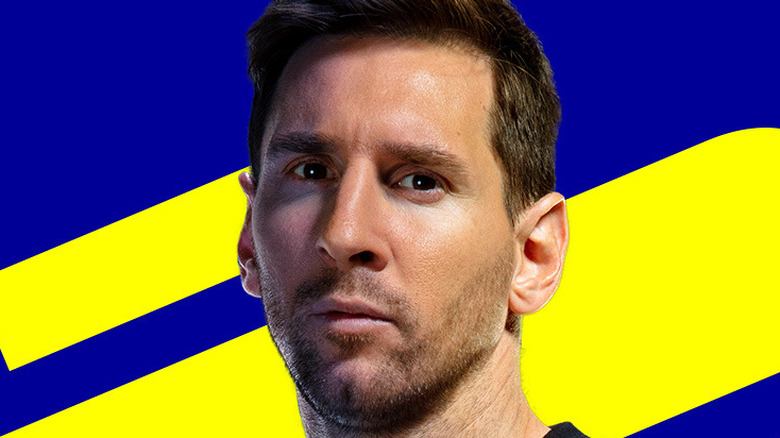 Steam has a brand new worst-rated game and it might feel familiar to gamers. "eFootball 2022" is Konami's most recent soccer release, the first in the newly branded "eFootball" series, which was formerly called "PES Football." In addition to the name change, "eFootball 2022" is now free-to-play on Xbox, PlayStation, and PC. Lastly, the biggest change with "eFootball 2022" is that it is apparently terrible, so much so that it is now the lowest-rated game on Steam. There was a brief moment in time when it seemed like "FIFA" had a major problem headed its way in the form of "PES," but that no longer seems like the case.
Advertisement
According to Steam250, which calculates a Steam games' ratings by figuring out what percentage of all votes are positive for a game, Konami's latest attempt to make a soccer simulator is at the bottom of the barrel. Only 0.84% of "eFootball 2022's" votes (about 1,600) are positive, giving it the lowest spot on the leaderboard, beating out games like "Flatout 3: Chaos & Destruction" and "Uriel's Chasm," two games that the vast majority of people have likely never heard of. Despite being a free-to-play title, Steam users are not cutting Konami any slack over this release, and based on the reviews, it's understandable why.
eFootball 2022's overwhelmingly negative Steam reviews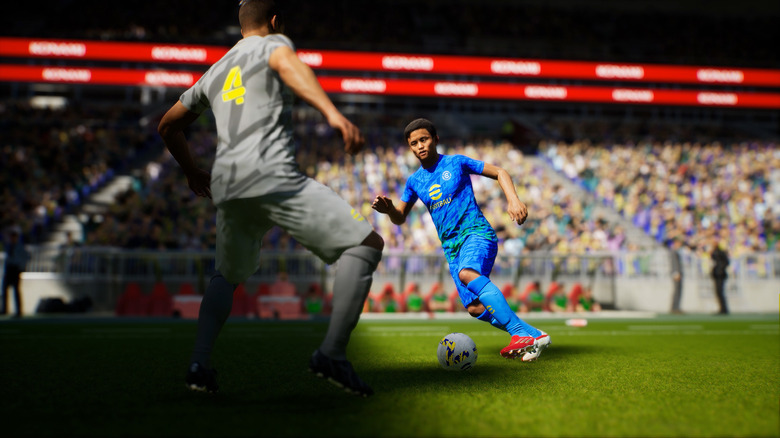 "eFootball 2022" has over 5,000 reviews on Steam and an overwhelmingly negative rating. Like many Steam review sections, not every single review articulates its reasoning. However, based on the reviews that do discuss gameplay it sounds like everything is bad.
Advertisement
"This is a joke. The worst football game I ever played. It simply is a mobile game," GaryTheSnail wrote. "The ball weighs 100kg, the contacts between players are chaotic, nothing feels right. It's a shame." Another reviewer seconded the terrible rating, noting that almost every aspect of the title was a disaster. "Game is no longer fluid, AI is slow in reacting, Character models have what seems to be 'Dynamic movement' making them unrealistic," Keven wrote. "The slow and consistent character models from old games is what kept the gameplay fluid and better than FIFA. This gameplay is in the middle of both games. Pes ball physics and FIFA player character models which is atrocious."
Konami choose to not release a full soccer game in 2020, instead releasing a "PES 2021" update for "PES 2020." It seems like fans expected the extra development time and title change would result in an improved product, but instead it turned into something much worse. Leaving negative reviews is really the only method for players to show their disdain for this new game since they can't get a refund on a free-to-play game. Despite "FIFA" causing an uproar over loot boxes, it will likely continue to be the dominant soccer game.
Advertisement