The Five Nights At Freddy's Movie Just Hit A Major Snag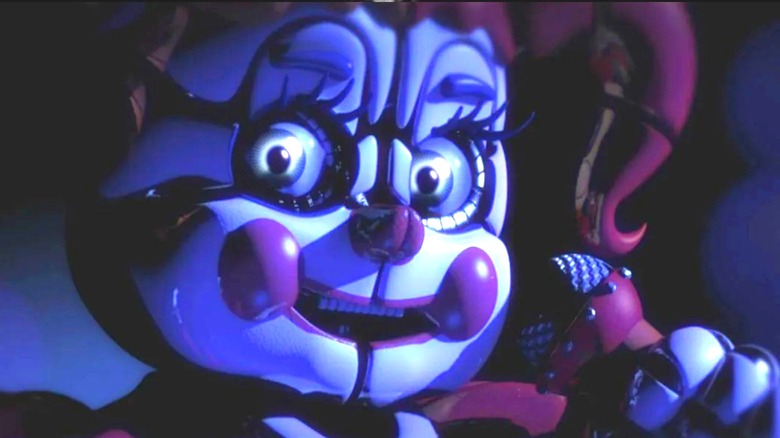 "Five Nights at Freddy's," the ultra-popular indie horror game series, was supposed to be coming to the big screen. The movie even brought on Chris Colombus to direct the adaptation a few years ago. However, trouble was brewing behind the scenes, and Colombus has now jumped ship, leaving the movie without a director.
Chris Colombus is a well-known director and sought-after talent — he was the mind behind the first two "Harry Potter" movies and "Home Alone," to name a few of his projects. He's even been nominated for an Oscar back in 2011. In an interview with Collider, Director of Production Jason Blume broke the news that Colombus wouldn't be directing the "Five Nights at Freddy's" movie. While Blume didn't have an exact reason as to why Colombus left, he did mention that the movie was being held up because of script issues.
According to Blume, Scott Cawthon, the creator of the popular games, is heavily involved in the making of the movie. However, none of the scripts created have satisfied him and told the story how he believes it should be told. After years of trying to get a script for the movie finalized, people are starting to worry about the "Five Nights at Freddy's" movie, and it turns out that Colombus' departure isn't the only issue plaguing the project.
The problems with the "Five Nights at Freddy's" movie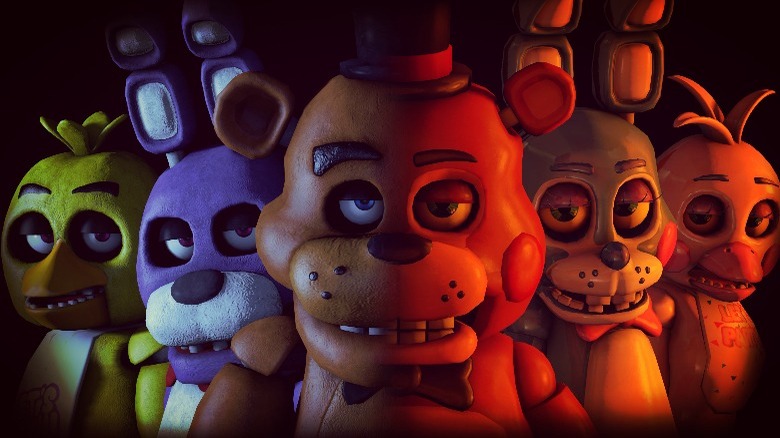 While Colombus leaving the scene was a pretty big loss for the project, other problems were also tied back to the creator of the game, Scott Cawthon. Things kept getting worse for the "Five Nights at Freddy's" creator earlier this year when documents were released that showed Cawthon had spent thousands of dollars backing several Republican political figures, including Donald Trump. This caused a wave of backlash and led to Cawthon retiring from the gaming industry, but none of that impacted the production of the movie as far as fans know.
Another major issue is that the excitement for the movie, and the games, has dwindled. The original game was released in 2014, and the newest release was "Five Nights at Freddy's: Special Delivery" in 2019.  Some fans argued that the series is just as popular now as it has ever been, but fans can be fickle. Considering a script hasn't even been finalized, the actual movie is probably years away from a release.
At this point, public opinion of Cawthon and the time it's taken for the movie to get off the ground might prove to be detrimental to the movie's success. Without a director attached to the project, things might be even more difficult for the film to progress. Hopefully, "Five Nights at Freddy's" fans will be given better news or a positive update in the near future.