Smash Bros. Boss' Final DLC Comments Are Turning Heads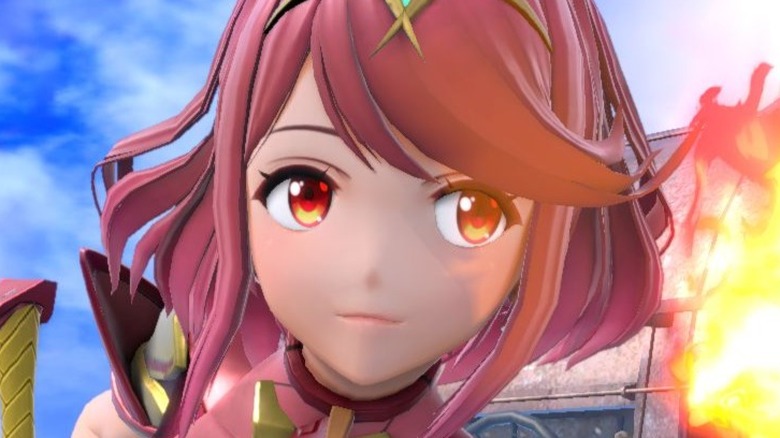 Time is running out for "Super Smash Bros. Ultimate" as Nintendo prepares to officially end active development for the game with one last DLC drop containing the game's final new fighter. While speculation on who that fighter might be has been running wild, Nintendo has kept their identity a closely guarded secret, although some comments about the DLC by the game's director, Masahiro Sakurai, have gotten some attention online.
Nintendo has been highly consistent in providing new content for the game ever since its release in December 2018. Over the nearly three years since the game first launched, regular "Fighter Pass" updates have expanded the "Super Smash Bros. Ultimate" roster from about 70 fighters up to its current total of approximately 80. These additions have included characters with ties to Nintendo, such as Banjo and Kazooie, as well as heroes rarely seen on the company's consoles, like Sephiroth from "Final Fantasy 7" and Kazuya of the "Tekken" series.
While there haven't been any official hints from Nintendo about who the latest character might be, creator Masahiro Sakurai promised that the reveal would be an event of interest to all gamers, regardless of their relationship to "Super Smash Bros. Ultimate." Here is what Sakurai said on Twitter that has been turning heads all over the internet.
Sakurai asked everyone to watch the Super Smash Bros. Ultimate fighter reveal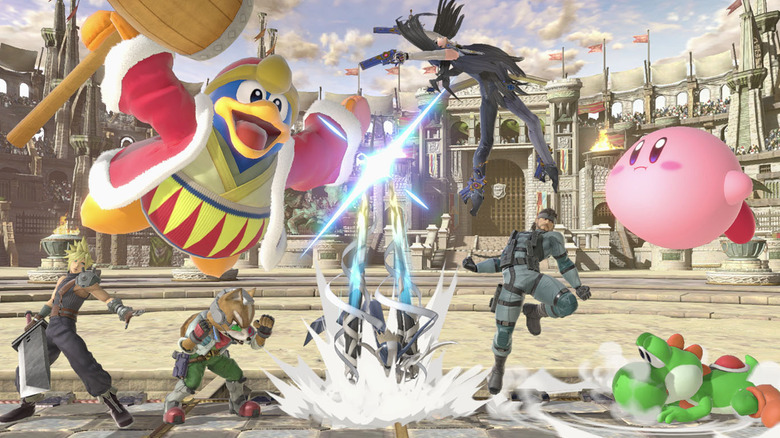 The father of the "Super Smash Bros." series took to Twitter the day before the DLC's planned release, October 5, to announce, "In one day, the final fighter of "Smash Bros. SP" will be announced. Even if you don't play "Smash Bros." if you are interested in the game, please watch it" (as translated by Google).
While that statement indicates that something exciting is on the way, it also leaves the question of who the character might be vague. Sakurai doubled down on that ambiguity with a follow-up tweet that read, "The new fighter may be a character you don't know, and each one may be different from the character you are free to expect." This could indicate a bold new step forward for the series by incorporating another famous figure from a third-party franchise, or it may honor something from the long history of Nintendo and "Super Smash Bros."
However, it's worth noting that Video Games Chronicle had a slightly different take on Sakurai's words, reporting that he wrote, "if you're interested in gaming I'd like to recommend you watch it." This might imply a character with a broader association with the medium in general. That said, Sakurai has been notoriously mistranslated before, even inspiring a series on the blog Source Gaming called "Sakurai Didn't Say That," which attempted to identify and resolve translation errors.
Gamers can find out who the final "Super Smash Bros. Ultimate" character is on the upcoming October 5 live stream.