Things Aren't Looking Good For Metroid Dread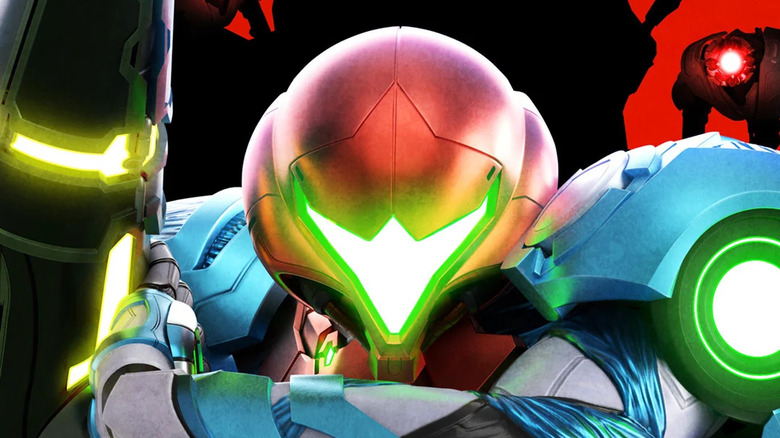 After over a decade of being stuck in development hell, "Metroid Dread" was finally released on Oct. 8 for the Nintendo Switch. Thus far, it seems to have been worth the wait, with the game garnering acclaim from critics and gamers alike. As it stands, the newest iteration of the famed "Metroid" series has a stellar aggregate score of 88/100 on Metacritic — a huge success, without question. In addition to being a critical success, GameStop confirmed that "Metroid Dread" received the highest number of preorders of any game unveiled at E3 2021.
Despite its warm reception and good sales figures, "Metroid Dread" also seems poised to give Nintendo a headache. As open-source emulator Yuzu posted on its Twitter page, "Metroid Dread" is already available on their emulation platform with customizable controls and unlimited frame rate options. "Metroid Dread" was also cracked for emulation purposes on the RYUJINX platform, and is available in 4K resolution. A performance test of the emulation was published on YouTube by user "Gaminja," and the game ran like a charm. Of course, considering Nintendo's track record with emulations, this emulator's days could be numbered.
Why Metroid Dread emulation is a big deal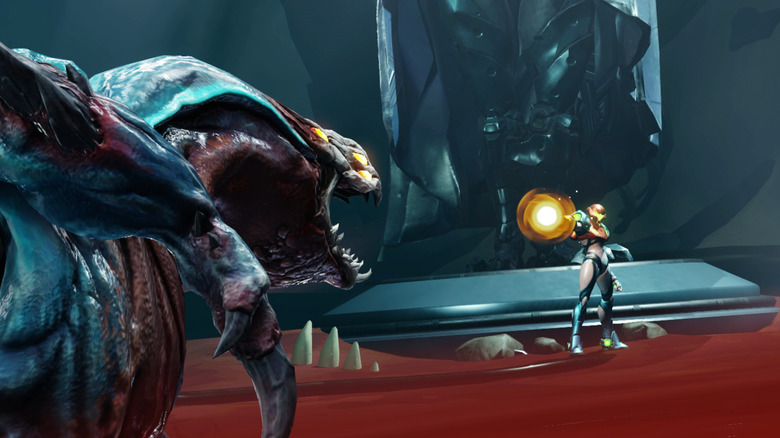 The announcement of "Metroid Dread" being available on emulators has definitely caused a stir on social media, as it is undoubtedly a technological achievement. But this kind of breakthrough comes at a cost, as the legality of video game emulation is still very much in question. Emulated games are typically available free of charge — and sometimes with better performance than the platform for which it was released, if one has the proper hardware. Many concerns about the ethics and morals involved in cracking a brand new game have been expressed by the gaming community. 
On Yuzu's post — which also included a download link for the file — some commenters have suggested that making "Metroid Dread" available for emulators can hurt the game's sales numbers, thus giving longtime "Metroid" fans less of a case to make when clamoring for future sequels. Other users have embraced the breakthrough, with the general consensus among them being that video game emulation is inevitable.
Much of the emulator community is rooted in preserving old video games that are no longer available for public consumption, with many of these games including classic Nintendo titles that are either unavailable for purchase, or extremely valuable (as noted by Game Rant). However, Nintendo does not share this same viewpoint on the medium, and has singlehandedly taken down websites that offer bootleg ROM files through litigation in the past. If these instances of hardline copyright law adherence are any indication, it's only a matter of time before the Japanese publisher takes legal action on this newest development in the emulation world.