Far Cry 6 Easter Egg Is One Of The Best Trolls In Gaming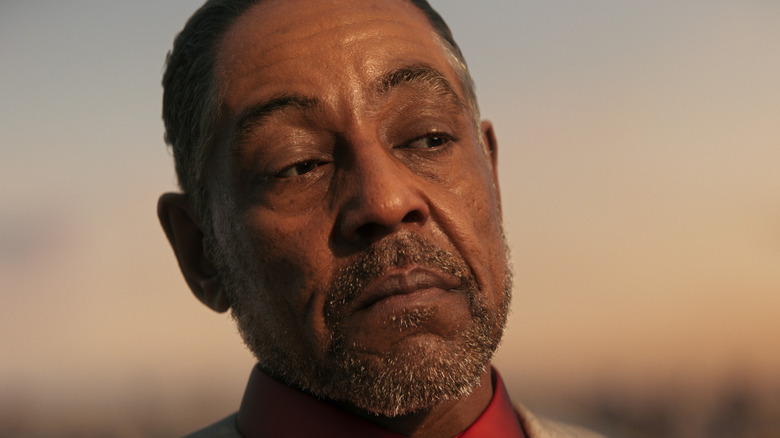 The latest iteration in one of Ubisoft's signature franchises has arrived, allowing critics to begin exploring the open world of "Far Cry 6." While diving into that Caribbean paradise, fans have uncovered an easter egg that hides a nod to Ubisoft's other open-world series, "Assassin's Creed," and quite a few have also fallen for the deadly trick hidden in the secret.
The brilliant Easter egg winkingly acknowledges the Ubisoft formula, which refers to shared gameplay mechanics that appear in franchises like "Assassin's Creed" and "Far Cry." Both series revolve around exploring an open world that fills with quest markers, pushing the players to delve deeper into the game's universe while improving skills, connecting with in-game characters, and advancing story arcs.
However, the most notable difference between "Assassin's Creed" and "Far Cry" is the player's perspective — first-person for "Far Cry and third-person for "Assassin's Creed." For well over a decade, "Assassin's Creed" has leveraged its over-the-shoulder camera to provide dramatic moments in each title called a leap of faith, where players jump off a vantage point to land safely in a convenient pile of hay.
However, while "Assassin's Creed" taught fans that hay can cushion a fall from literally any height, that does not appear to be the case in "Far Cry." Here is the "Far Cry 6" secret revealed as one of the best recent backfiring Easter eggs in gaming.
Far Cry 6 fans have misplaced their trust in a deadly leap of faith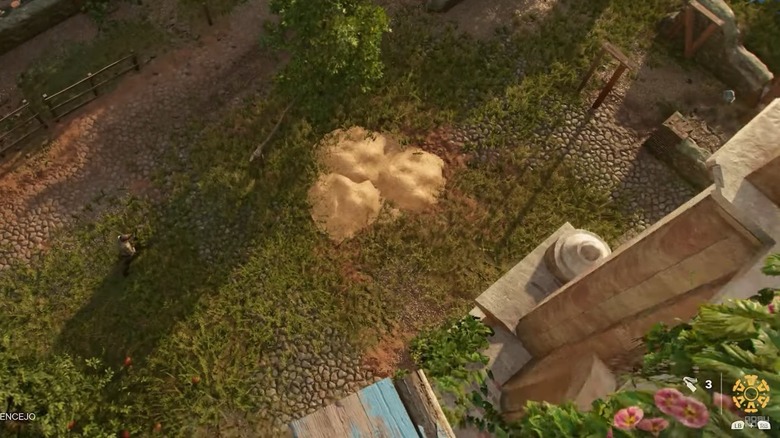 In each installment of "Assassin's Creed," players perform a leap of faith when they have climbed to the top of what is often a new region's most distinctive and scenic viewpoint. When players reach the top of that place, they hear the distinct cry of a distant eagle, which has conditioned many to understand that to complete the leap, they should immediately dive into the closest visible pile of hay.
So when "Far Cry" and "Assassin's Creed" fans on Reddit discovered a lookout position that towered over a giant pile of hay, they couldn't help but investigate. When they then heard the unmistakable sound of an eagle screeching as soon as they reached a position overlooking the hay pile, more than one felt that it was time to take that leap of faith. However, they soon realized they had misjudged the safety implied by the distant hay bale and quickly fell to their deaths.
As /u/stevenomes observed, "It still is a leap of faith. But the faith was misplaced." It appears that the physics engine of "Far Cry" does not account for the safety that random piles of hay guarantee players in the "Assasin's Creed" universe. In fact, the mistake has become so commonplace that fans on Reddit have even suggested a new achievement for the leap of faith fail — Splat.