The Real Reason Xbox Is Apologizing For This Fable Tweet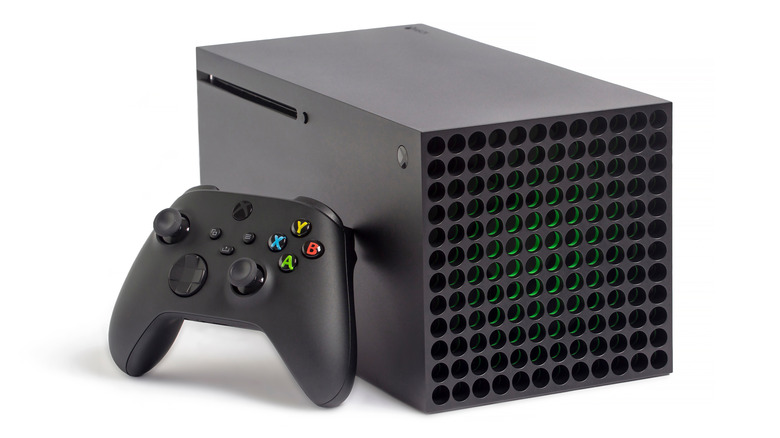 Jim1982/Shutterstock
Even if it hasn't produced as many platform-exclusive titles as its Sony rival, Microsoft's Xbox Series X|S has been able to carve out its own path to success, opposite that of the PlayStation 5, with its dedication to performance, as well as the highly acclaimed GamePass, which offers a vast library of games for a monthly fee. Despite the newest edition of the Xbox boasting plenty of incentives for gamers to give it a chance, the console needs its own unique library in addition to player-friendly services. As of right now, there are two highly anticipated Microsoft exclusives that have consumers excited, the most notable of which is "Halo Infinite." However, there's another, more unlikely title that has gamers excited: the next-Gen reboot of "Fable."
Information regarding the newest entry of the "Fable" series — which hasn't seen a true AAA release since "Fable 3" in 2010 — has been scarce. At this point, nothing but an announcement trailer released in July 2020 exists. Fans of the series were teased with an update on the Playground Games-developed title on Xbox Publishing's Twitter page, which wrote, "We're excited to kick off something special tomorrow! (Just give us one more day to prepare the chickens)"(per GameInformer). Though the tweet was deleted shortly after it was posted, fans mulled over what it could mean. The term "chickens" is commonly used for in-jokes regarding "Fable." Xbox Publishing then sent out a follow-up, which read "We'd call it our Fable Anniversary, but that name was already taken." But what did the tweets mean for the future of the "Fable" series?
Xbox Publsihing later clarified that there was no news on an upcoming Fable title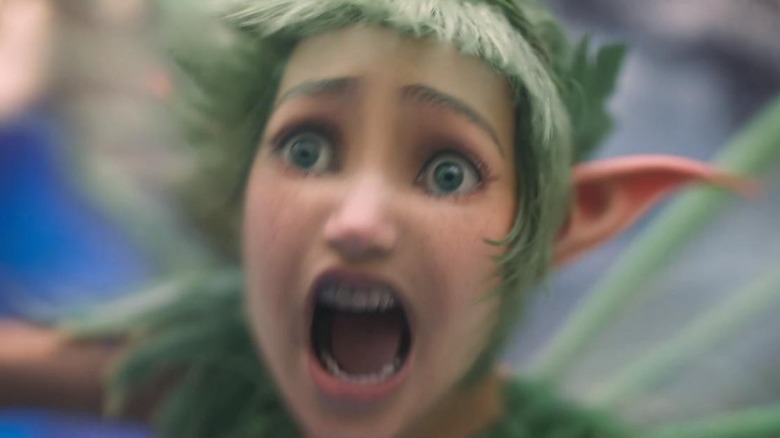 As one would expect, the "Fable" fandom went wild, but their joy was cut short after some clarification. Xbox Publishing deleted its previous tweets, and later apologized for the confusion. The page went further, saying, "We don't have any big game news tomorrow, or any info about @WeArePlayground's upcoming Fable game." This obviously disappointed many fans, and some voiced their displeasure about the mix-up.
One Twitter user, @pelican_food, responded by saying "maybe don't make vague tweets that encourage speculation next time." Some tried to empathize with the mistake, with user @WeAreJoel saying that it's likely the person responsible for Xbox Publishing's social media misinterpreted the news, and has "heard it all by now from their boss." For the most part, Xbox Publishing's apology thread was laced with people angry at the page for getting their hopes up.
Regardless of the confusion, it's obvious that "Fable" fans have a bit more waiting to do until more news of the series' next title is disclosed.