Xbox Boss Has Bad News For VR Fans
Players who have been watching the growing VR industry, hoping Microsoft might soon join in on the fun, are in for some disappointing news. Head of Xbox Phil Spencer recently announced that virtual reality isn't something the company is looking at expanding into any time soon.
Virtual reality gaming, or VR, has been a gaming concept that stretches back all the way to the 1990s. With critical flops like Nintendo's failed Virtual Boy and Sega's own unreleased VR iteration (per Medium), the world was more or less prepared to let VR pass players by as a half-baked fad, at one point. However, VR gaming has improved by leaps and bounds over the last 20 or so years. Thanks to contemporary headsets like the Oculus, PlayStation VR and Valve's fast-selling Index, developers are finally capable of bringing players the full VR experiences originally promised by their predecessors.
With VR continuing to make waves in gaming, fans may be wondering why would Xbox choose to ignore such a popular evolution in video games.
Phil Spencer weighs in on Xbox's VR future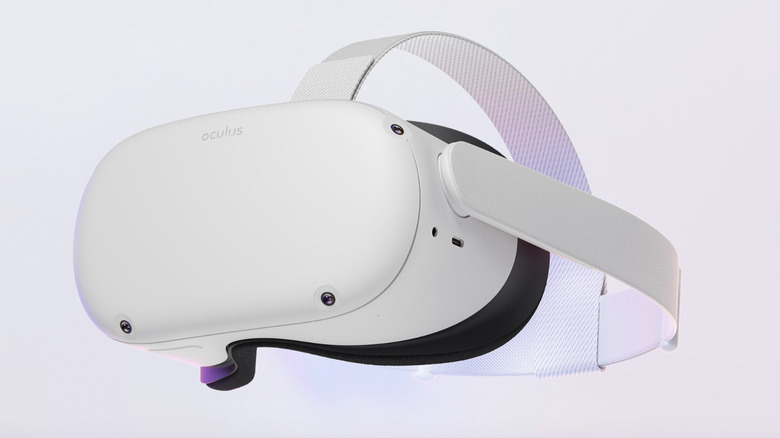 Facebook
While answering audience questions during Oct. 18's WSJ Tech Live event hosted by the Wall Street Journal, Phil Spencer offered some insight into Xbox's VR stance. When asked directly about Xbox and VR, Spencer said, "We're big believers in that software platform and the devices that will enable that. We're focused a lot more on the software side of that right now. When I think about immersive worlds and I think about the connection of a player and community, that's something that's very high on our investment list."
Spencer's comments seem to imply Microsoft is putting its efforts into making more quality, immersive games for its existing platforms, as opposed to trying to break new company ground with VR. He went on to add, "right now I'm deciding to stay more in the software side of that enablement. I believe it will scale better in the long run." While Spencer's comments don't rule out bringing specific software or titles to VR, like the ever-popular "Minecraft," they don't leave much hope for dedicated Xbox VR hardware any time in the near future.
These comments shouldn't come as a surprise to anyone who may remember similar comments from Spencer in 2019. Amid rumor and speculation of a then-upcoming new Xbox console, Spencer told Stevivor, "Nobody's asking for VR." At the time, he also said that the company may consider the platform when it feels more developed.