This Fighting Game Would Finally Pit Shaggy Against Batman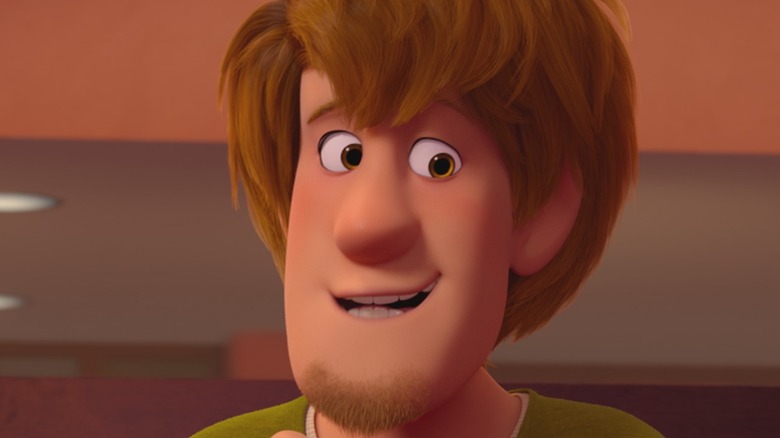 Warner Bros. Pictures
There are a variety of great games that have become even better through the addition of Shaggy, but rumors are now circulating of new fighting game from Warner Bros. that might officially add the "Scooby-Doo" star to its roster.
Advertisement
NetherRealm is responsible for some of the most popular fighting games on the market, including "Mortal Kombat" and the "Injustice" series, but rumor has it that the developer might be working on a new type of fighting game soon. A leaker made a Reddit post titled "NetherRealm Leak," which was filled with information from an apparent breach in NetherRealm's security, exposing some of its upcoming projects. The poster, who claimed to be using a burner account, explained, "It is based off 'Smash Bros' (and now 'Nickelodeon All-Stars,' but this was in the works before 'Nickelodeon' was even announced)." The poster then included a list of characters who will supposedly be included in the game. Of course, Shaggy was at the top of the list, but the roster also included characters like Tom and Jerry, Mad Max, Gandalf, and Batman. That's right, Shaggy might soon face off against the Dark Knight himself.
Advertisement
More interestingly, the leaker said, "It's a Tag Team game. Not sure if that means you pick two characters and switch between them. ... All I know is there's synergy between certain characters which implies custom teams." While team-based fighting games aren't unusual, an emphasis on team composition and interactions between characters might work to distance the Warner Bros. title from "Super Smash Bros." in the long run. The leak detailed everything from the game's characters to its alleged title, getting fans excited for the possibilities of a Warner Bros. fighting title.
Is the team behind Injustice taking on a new project?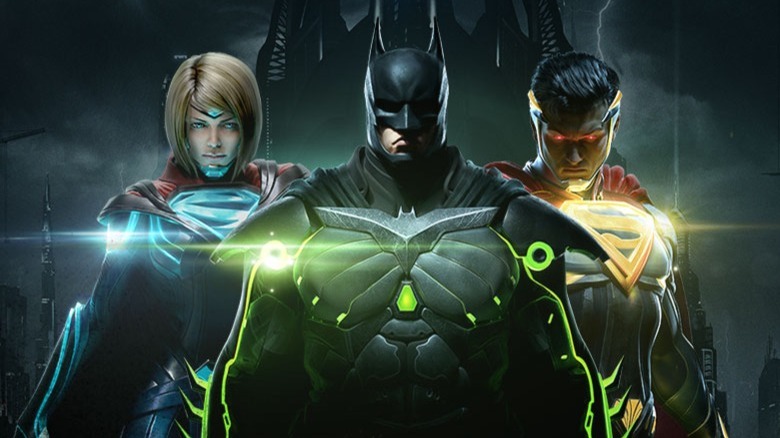 The Redditor linked to a trademarked title seemingly tied to the project: "Multiversus." 
"Now I can't be 100% certain this is it," they explained. "But it's worth taking a look at, at the very least it's proof that what I'm saying isn't hearsay, but I don't know the game's name so I can't confirm." "Multiversus" hints at both alternate universes featuring all of the Warner Bros. characters, as well as their potential to seriously throw down in a battle against each other. 
Advertisement
Other sources agree that "Multiversus" is happening, but not in the way fans think. VentureBeat's Jeff Grubb has commented that the game really is being made, but that NetherRealm won't be behind it. Regardless, if this WB game does emerge, Shaggy will likely (finally) get to make his fighting game debut.
Shaggy's inclusion in "Multiversus" would likely please fans, who have campaigned to include him in "Mortal Kombat" for years. Shaggy even recently made his "Mortal Kombat" debut in the opening credits of the WB-produced animated film "Mortal Kombat: Battle of the Realms," making many gamers' dreams a reality. After years of fans begging for Shaggy's inclusion in the "Mortal Kombat" series — and even starting a petition to convince developers — he finally appeared, wreathed in eerie lights and grabbing fan-favorite Scorpion while yelling, "Get over here, man!"
Advertisement
"Mortal Kombat" director Ed Boon previously teased fans by sharing a mock-up of what Shaggy might look like as a playable character in "Mortal Kombat 11," but it's unlikely that the lanky detective will officially make his way into the game series any time soon. Even so, the cameo in the animated film was a small victory for fans.