Even Snoop Dogg Is Teasing The Next Grand Theft Auto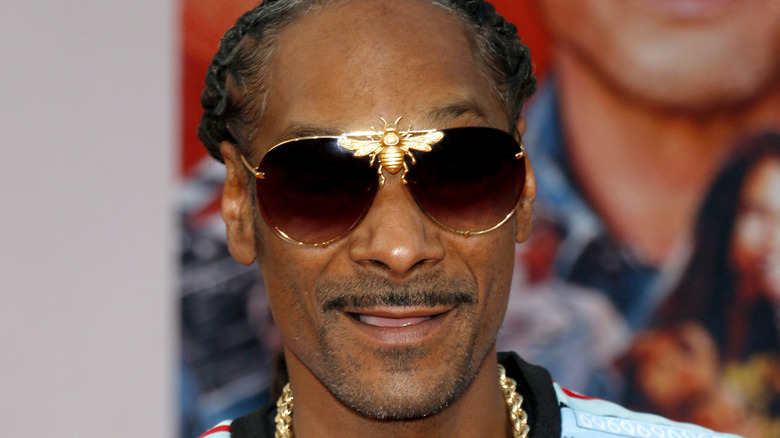 Tinseltown/Shutterstock
Rockstar Games' "Grand Theft Auto" has been making the rounds in the daily news cycle following the announcement of "Grand Theft Auto: The Trilogy — The Definitive Edition," a remaster of "Grand Theft Auto 3," "Grand Theft Auto: Vice City," and "Grand Theft Auto: San Andreas." These remastered titles will be released on November 11 across every platform, and have sparked massive amounts of hype among the gaming community. Now, Snoop Dogg is getting in on the action by teasing some "GTA" news of his own.
Recent comments from legendary hip-hop artist and amateur Twitch streamer Snoop Dogg has fans considering what sort of music they might look forward to in future "GTA" titles. In an interview with Rolling Stone about the future of music in "GTA," Snoop said that Dr. Dre — an iconic hip-hop producer and rapper known for his time with 90s group N.W.A and in his lengthy solo career— is currently working on music for "Grand Theft Auto" and that the producer could even use the series as a means of releasing his new album.
While some gamers have speculated that this collaboration between Dre and Rockstar Games could appear in the remastered trilogy, the timing of the project doesn't add up.
Dr. Dre's new music could appear in GTA Online or the reported GTA 6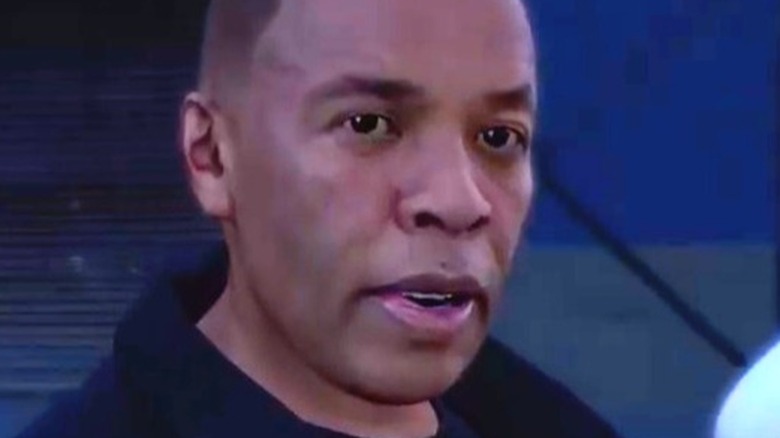 Given the timing of Snoop Dogg's comments, it's highly unlikely Dre's collaboration has anything to do with the remastered trilogy at all. Instead, it could be assumed that the music Dre is working on is likely for "GTA Online" — in which Dre makes an appearance as part of the "Cayo Perico Heist" update — or maybe even a future title in development such as "Grand Theft Auto 6." According to Ishraq Subhan of Eurogamer, Rockstar Games refused to comment on Snoop's claim, and Dre's representatives never responded, meaning gamers will be left to draw their own conclusions for the time being. Regardless of whether the project is related to "GTA Online" or a new title altogether, Dre releasing an album through "Grand Theft Auto" could be a cool endeavor and would be the latest chapter in music artists using video games as a marketing tool, such as Travis Scott's "Fortnite" concert back in 2020.
Prior to the "Cayo Perico Heist" update last year, as well as Snoop's comments to Rolling Stone, Dr. Dre and Snoop had previously appeared on the soundtrack for "Grand Theft Auto: San Andreas" with their collaborations, "Nuthin' but a G Thang" and "F*** Wit Dre Day (And Everybody's Celebratin')," which were both featured on Radio Los Santos, one of the title's radio stations.