RIP Snoop Dogg Twitch Audio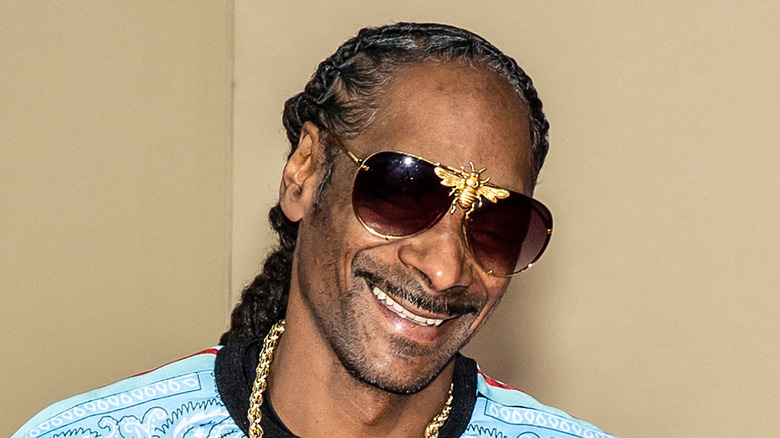 Shutterstock
Snoop Dogg is one of the many celebrities who have taken up streaming, and although he describes his channel as having "a chill vibe," he's run into a few bumps along the way. One of those bumps seems to be audio — as in, he doesn't have any. In fact, he's been streaming without sound for days.
Last week, the artist-turned-internet-celebrity accidentally started streaming without sound, giving his fans the silent treatment unknowingly. Nothing was fixed during the first stream, and it looks like he might still not realize what's going on. Since that first silent stream, fans have been trying to let him know what's up, but the rapper apparently has not been heeding the warnings of his chat. As noted by TheGamer, Snoop recently moved his gaming setup to a new location, which may have resulted in the accidental muting.
Whatever the reason, the audio malfunction has been pretty comedic for the most part. Now, instead of hearing Snoop play "Madden," listen to music, and smoke the day away, fans have to be content in just watching everything go down. The constant comments on Snoop's lack of sound has almost become a fixture of his streams, at this point — and fans aren't giving up.
Fans are doing everything they can to help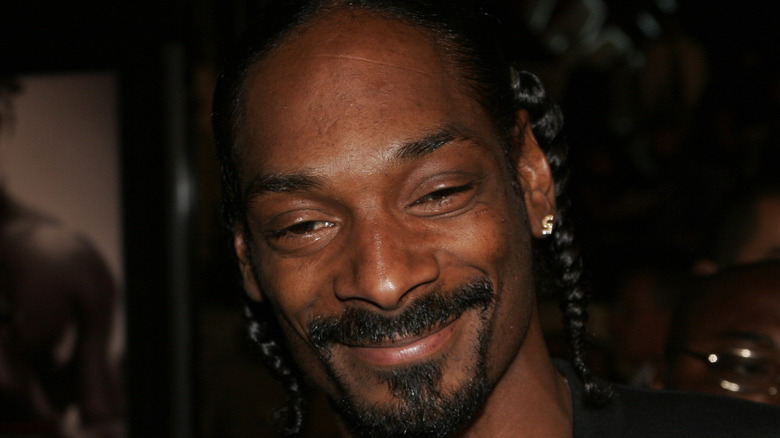 Shutterstock
Fans have continued to try to get Snoop Dogg's attention in the chat, all to no avail. TheGamer theorized that Snoop is missing all of these comments because he may have chat turned off. Some fans had the same idea, and tried to communicate with emojis in the hopes he would see them. Unfortunately, that plan was also a bust.
Some fans took to Twitter to try and get Snoop Dogg's attention. One user simply tagged the artist and said "your streams are always on mute!" Another fan appropriately came up with some rhymes to try and grab the rappers attention: "Smokin' n smokin' on the stream/ I ain't do no cheats/ I thought the emojis lookin' cute/ Dogg didn't know he was on mute."
If that's not worthy of Snoop Dogg's attention, then what is? At this point, it looks like someone close to the rapper is going to have to tell him for him to finally realize what's going on. At the very least, it wasn't the most embarrassing video game-adjacent moment for a musician this week. After all, DJ Khaled didn't seem to recognize an Xbox Series S when he saw one.