The Real Reason This Apex Legends Sidekick Is Nameless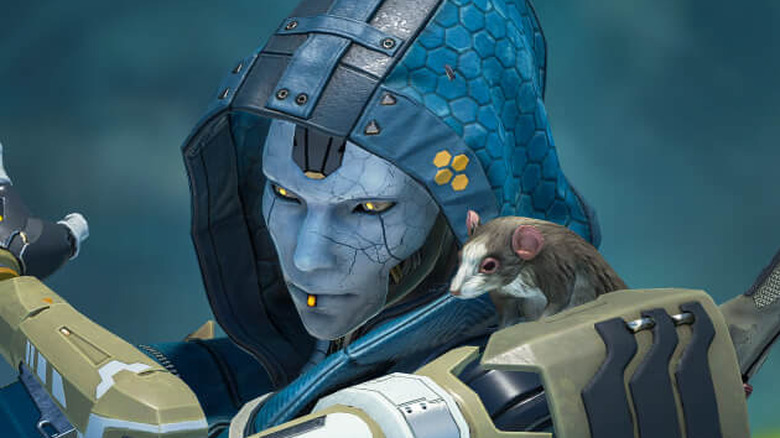 Respawn Entertainment is preparing to launch the next season of "Apex Legends" in early November and has been releasing trailers showing off the new map and new legend. The new legend for Season 11 is Ash, a simulacrum and antagonist in "Titanfall 2." She has been featured heavily in the trailers, and many gamers are curious to know more about her. One of the most interesting details about Ash, who seems out of touch with her former human self, is that she has a small rat companion. The rat, who is briefly visible in some trailers when Ash performs a finisher, raised questions for some gamers.
Because the rat is a cute companion, many fans latched on to the cute creature and wanted Respawn Entertainment to tell them its name. Lead animator Moy Parra made a thread on Twitter discussing not only the process the animation team went through making the small companion, but also the rat's name, or rather, why the rat has no name.
"Each one of these 'sidekicks' has a particular relationship with each of their respective legends, usually one of affection and care," Parra tweeted. "This time around we wanted to stay true to the character of Ash who wouldn't show much affection to anyone or care about naming her rat." Ash is different from the other legends with companions because she doesn't show much emotion and chooses to remain stoic. Of course, the animators had a much more practical reason to leave the adorable rat nameless.
Ash is a cold-blooded killer robot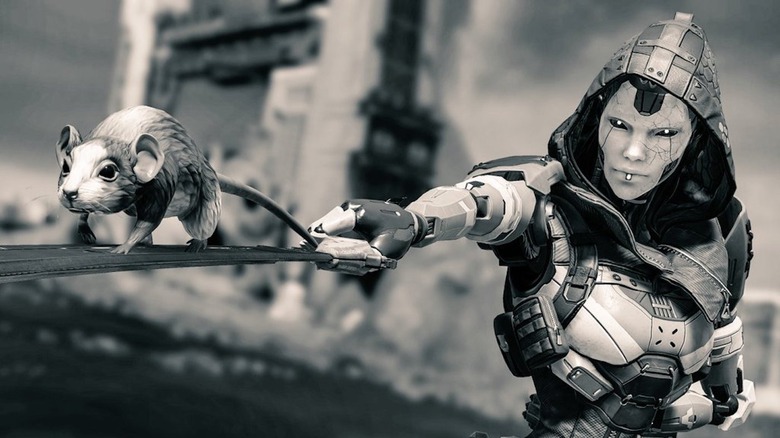 Parra went on to say that because Ash wouldn't care about naming the rat, neither should the animator team. They decided internally to not name the rat, so that they wouldn't feel attached to it, just like Ash. Parra said that the rat's purpose is to show the more human side of Ash, a side of herself the character would never intentionally reaveal.
"Ash is NEVER cruel towards her rat, just neutral, and she certainly wouldn't name her, so neither did we," Parra tweeted. Parra did say that the community should feel free to name the rat (Parra's favorite suggested name is Ronin), but that the internal dev team will not be naming the rat in order to stay true to Ash's character.
Ash's arrival in "Apex Legends" marks the first time a character that was present in a "Titanfall" game will be playable. Ash was previously featured in the game as the announcer in the Arenas mode, which was added when "Apex Legends" went beyond battle royale. The new season launches in early November and is just one more reason why "Apex Legends" is worth playing in 2021.