RIP Fortnite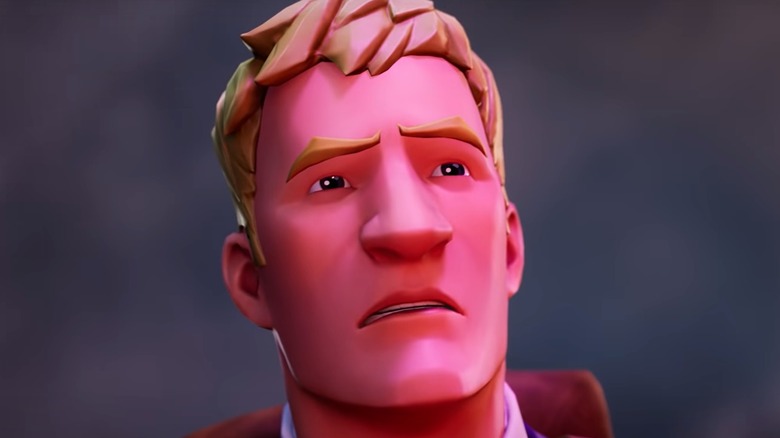 Whether you like it or not, "Fortnite" has represented a huge cultural shift in gaming. Starting with its early access release in 2017, the Battle Royale game has introduced the genre to the mainstream and has led to many of its contemporaries introducing their own takes on the battle royale genre. While "Fortnite" isn't looking to fizz out of the public eye anytime soon, Epic Games' prized intellectual property might have just been dealt a huge blow in the Eastern Hemisphere.
Over the summer, China enacted new gaming laws that prohibit persons under the age of 18 from playing video games for more than one hour per day, and limiting "players aged under 18 to between 8pm and 9pm only on Fridays, Saturdays, Sundays and statutory holidays." This is the second time in the last few years that the Chinese government has put law-induced limits on game time, the other being a 2019 mandate that prohibited kids from playing video games for more than 90 minutes per day. Of course, because of these new laws, "Fornite" has experienced a massive blow. 
Fortnite will allegedly be shutting down in China on November 15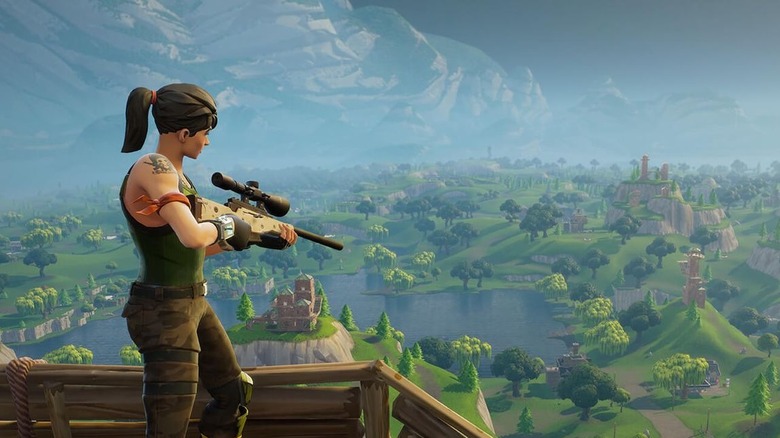 Because of these stringent new laws in the region, it looks as if Epic Games will be shutting down "Fortnite" in China, effective on November 15. Reputable "Fortnite" leaker @iFireMonkey shared a screenshot on Twitter alleging the game would soon shut down, and credited other users @itsarkheops and @Joker_BaiYi with help in uncovering the info. According to FireMonkey's report, new user registration in "Fortnite" and the title's download portal will disappear on  November 1, with the game shutting down completely two weeks later on November 15. A statement on "Fortnite's" Chinese website later confirmed the shutdown.
With only a limited window of gaming time being allotted to children under 18 — by and large the game's biggest audience (per BusinessOfApps) — it's likely "Fortnite China" being shut down is the only logical move for Epic Games, who are sure to see profit margins drop massively because of the new laws. It has also affected other games in China, with "PlayerUnknown's Battlegrounds'" eSports scene reportedly being "all but dead" today. Gaming in China looks different than in the US, with more stringent laws on violence in games that have hampered other releases in the country.
A lot of reactions to "Fortnite" being pulled from the Chinese market seem to be quite tame at the moment, but that's probably because Reddit is also blocked by China.