The Real Reason This Far Cry 6 Mission Was Pulled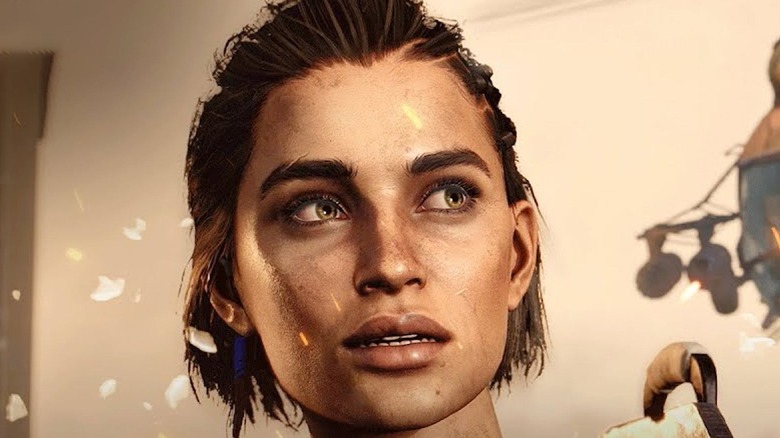 This week's "Far Cry 6" Title Update 2 was a welcome change for players who were losing their minds over getting stuck in a death loop due to an autosave bug. Released Nov. 2, 2021, this series of patches and enhancements added more challenges, quality-of-life improvements, and nearly three dozen bug fixes. It's quite the laundry list of changes for a game that was only just released last month.
As helpful and innocuous as most of these "Far Cry 6" changes may seem, Title Update 2 was a double-edged sword, since it also took down the "Dani & Danny vs Everybody" mission that had been previously available. So now, players have some questions: Why was this mission pulled after being made playable? And is it gone for good?
For some context, "Dani & Danny vs Everybody" was announced back in Sept. 2021 as part of the "Far Cry 6" Post-Launch Roadmap. The crossover mission pairs up "Far Cry 6" main character Dani Rojas and prolific actor Danny Trejo as they cook tacos and take down enemies. The "Dani & Danny vs Everybody" mission was originally announced as having a December release window. Players who are sad to see the mission go may be reassured by Ubisoft's explanation that came with Title Update 2.
Ubisoft released this Far Cry 6 mission too early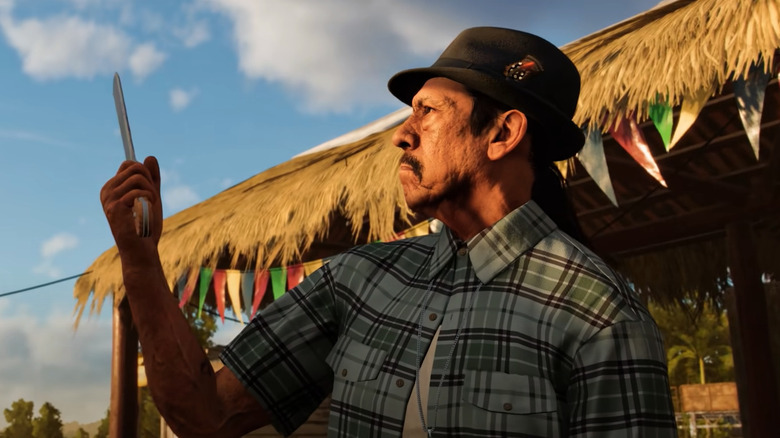 According to Ubisoft's official announcement for Title Update 2, the "Dani & Danny vs Everybody" mission "was accidentally released too early," which explains why it was removed with the update. It's unclear exactly how early the mission was released, but fans started seeing it as an option Nov. 1, if not earlier. 
Through the official "Far Cry" Twitter account, Ubisoft explained that the "mission is a work-in-progress" and wasn't meant to be played just yet. However, players who were looking forward to taking on the world with Trejo and his machete can rest assured they'll have their chance. Ubisoft explained that the developers "look forward to players checking out the final version in the future."
"Far Cry 6" fans on Twitter were generally understanding, especially since some experienced glitches while playing the mission and embraced the chance to eventually play it in its proper form. As one player put it, "I was wondering why it was available. The little sneak peak was fun though." Other fans were still happy they got to experience the mission ahead of time. Considering the original plan was to release the mission in December, it seems more than likely that Dani and Danny will be back sometime before the holidays.