Sonic Leak Confirms What We All Suspected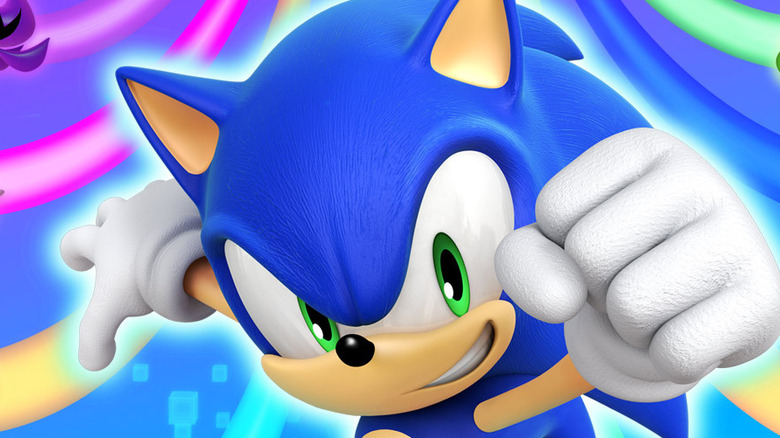 "Sonic" fans have a lot to look forward to lately — between the upcoming "Sonic Prime" Netflix series and Sonic's most beloved voice actor coming back to the franchise, any news regarding the blue blur's next game is like a cherry on top of an already awesome sundae. If the latest leaks are to be believed, the next game in the series will be called "Sonic Frontiers" — and it's set to be Sonic the Hedgehog's biggest adventure yet.
Advertisement
Back in June, Sega teased a new "Sonic" game with a trailer that showed Sonic creating a mysterious pattern with his footsteps. One exciting fan theory held that Sonic was drawing the Mystic Ruins from "Sonic Adventure" in the sand, which would indicate a remastered version of the 1998 game. This idea was squashed almost as soon as Sega accidentally leaked the name "Sonic Rangers" (per Eurogamer) for an upcoming project — but even that seems to have changed.
On Nov 8, Twitter user crane_joe posted a picture of a new Sega trademark for the title "Sonic Frontiers," which seems to indicate that the company has officially settled on a name for the next "Sonic" game (via Twitter translation). It could be that "Sonic Rangers" was just a working title, and the company ultimately settled on "Sonic Frontiers."
Advertisement
Surprisingly enough, this trademark isn't the first time that fans have heard the "Sonic Frontiers" title, and some have been split on how to feel about it.
Sonic Frontiers was first leaked back in October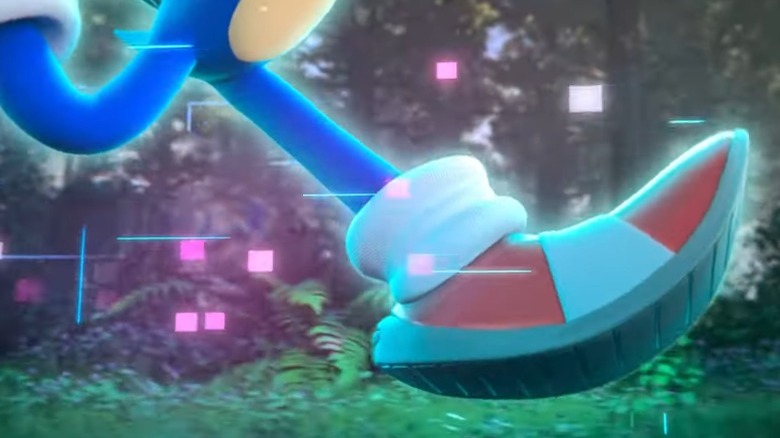 On Oct. 11, Facebook user Christopher Brown shared a screenshot of a survey question that asked "What would you expect from a 'Sonic the Hedgehog' game titled 'Sonic Frontiers'?" They shared the post to a Sonic fan group on the social media platform, and the "Sonic Frontiers" name was quickly shared around the internet to mixed results.
Advertisement
While some were excited about the apparent new title, others weren't as thrilled. One Reddit user argued that it wasn't as "epic" of a name as "Sonic Rangers." Another user pointed out that the name "Rangers" wouldn't make too much sense unless players would have access to a variety of characters in Sonic's supporting cast.
Meanwhile, another leaker posted more alleged details on Reddit, which included the idea that the upcoming game would have an open-world environment. If that's the case, then the name "Sonic Frontiers" makes a lot of sense, with the famous hedgehog expanding his world like never before. Until Sega confirms more details surrounding the next "Sonic" game, fans have plenty to speculate about.
Advertisement