The Real Reason Call Of Duty: Vanguard Changed This Controversial Map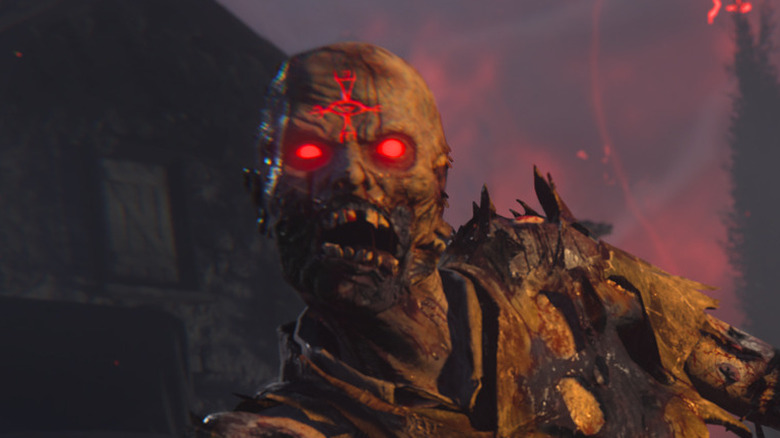 "Call of Duty: Vanguard" has been off to a rocky start, and it does not seem like things are getting better just yet. Not only have players have been dealing with multiplayer glitches, aim assist woes, and weapon bloom making them miss shots, but now Activision and Sledgehammer Games have had to update the Zombies mode to remove some offensive imagery from the map. 
Advertisement
The issue first came to the gaming community's attention when a tweet from Twitter user @BKTO0R shared some images from "Call of Duty: Vanguard" in which pages of the Qu'ran, the holy text of Islam, could be seen scattered across the ground and stained with blood. They wrote, "Brothers, I see pages of the Qur'an on the ground in the Zombies map. I see that it should be removed as soon as possible if it is correct" (translation via Dexerto).
Known leaker and VGC writer Tom Henderson responded to the tweet, stating that he had notified Activision and Sledgehammer Games directly after @BKTO0R's initial tweet gained a ton of traction and support. Gamers made themselves heard, with many ultimately asking that the pages removed from the game, at least in their current state, since it is ultimately disrespectful to have pages of a holy book scattered across the floor as set dressing. Activision and Sledgehammer Games responded quickly to player concerns.
Advertisement
Activision apologized for the controversial map design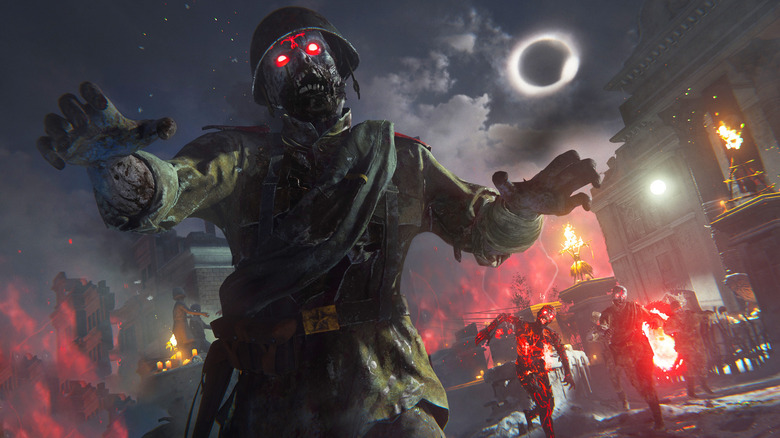 Activision provided a statement to Dexerto confirming the removal of the content and apologizing for the fact that it happened in the first place. "Call of Duty is made for everyone," the statement said. "There was insensitive content to the Muslim community mistakenly included last week, and has since been removed from the game. It should never have appeared as it did in-game. We deeply apologize. We are taking immediate steps internally to address the situation to prevent such occurrences in the future."
Advertisement
Despite the apology, Activision also drew further criticism because the company shared this explanation on its official "Call of Duty" Middle East Twitter account, but did not share it on its main English language accounts. As some fans pointed out, not every Muslim gamer lives in the Middle East or is fluent in Arabic, which perhaps shows further insensitivity from the "Call of Duty" publisher.
"Call of Duty: Vanguard" has been out for less than a week and continues to draw criticism for something different nearly every day. "Vanguard" also launched without Ranked Play, and fans were dismayed to learn they have to wait until sometime in 2022 to play the revamped version of the popular mode.